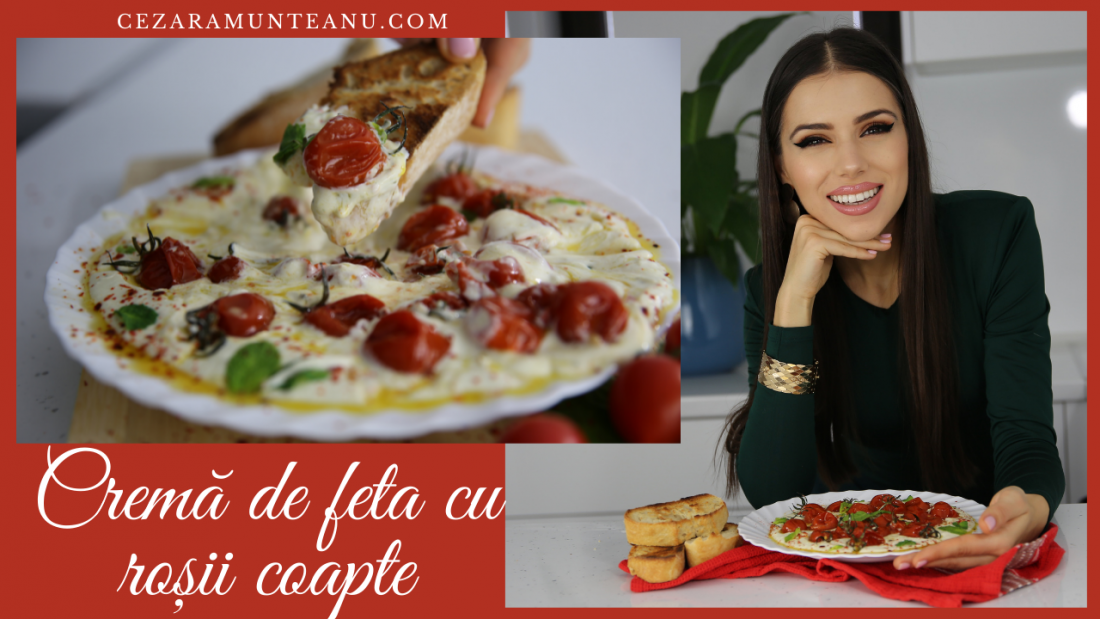 Whipped Feta with Baked Tomatoes (Greek Taste Recipe)
Hello dears,
I'm so glad to see you again for a new recipe on Wednesday.
We have already started to make our holiday plans and of course we will arrive in Greece this summer as well, because it seems to me not to be missed. I adore it, it's too wonderful!
If we are talking about Greece and are greedy for Greek food, you can already find the recipe for saganaki shrimp on the YouTube channel, so let's make a whipped feta with baked tomatoes!
It's a combination that will surely turn your back on you!
Here is the filmed recipe, and below I leave all the details.
You'll need:
200 g feta
a tablespoon of cream cheese
3 tablespoons Greek yogurt
a teaspoon of honey
3 cloves of garlic
200 g cherry tomatoes
juice of 1/2 lemon
50 ml olive oil
fresh mint leaves
salt
chilli flakes
Put the cherry tomatoes, 2 tablespoons of olive oil, salt and pepper in a pan. Mix well and put in the preheated oven for 20-25 minutes at 180 degrees.
We put in the blender feta cheese, Greek yogurt, cream cheese, a teaspoon of honey, garlic cloves, lemon juice, mint leaves (we keep a few for decoration), 3 tablespoons of olive oil.
Blend everything well and get a delicious cream that we put on the plate and decorate with olive oil, mint leaves and ripe tomatoes.
Enjoy with pita, bread or whatever you want!
Good appetite!
If you like the recipe, I invite you to subscribe to my Youtube channel!
Don't forget to ring the bell and share it with the person you would like to enjoy!
See you next Wednesday!
If you like the recipe, I invite you to subscribe to my Youtube channel!