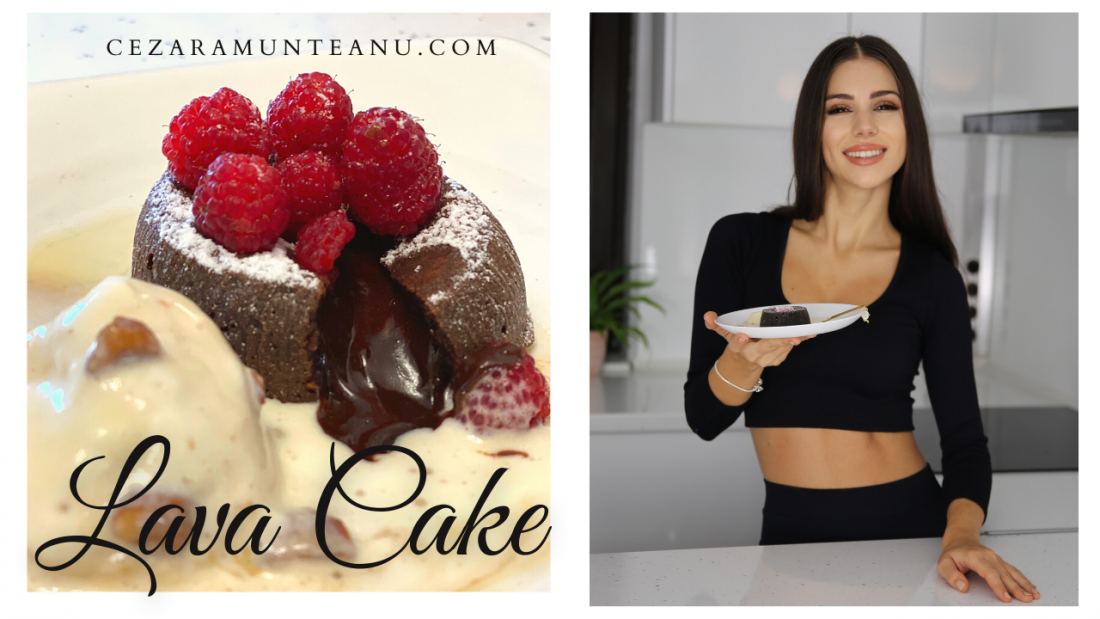 Lava Cake
Hello, my dears
I'm really looking forward to seeing you this Week at "Wednesday's Recipe" with a supeeeer Dessert: Lava Cake.
It's a cake much loved by everyone, extremely delicious, with a lot of chocolate that always impresses everyone.
I want to show you that it's super easy to make, it shouldn't last more than 15 minutes (including the baking time) and that you can enjoy it every time you feel like it. Especially now that the cold season has come, a hot cake is in full swing.
Here is the filmed recipe, and below I give you all the details.

For 6 Lava cake we need:
170 grams of chocolate
75 grams of unsalted butter
4 eggs (we will use 2 yolks and two whole eggs)
2 tablespoons flour
4 tablespoons powdered sugar
a pinch of salt
Garnish to taste with fruit and ice cream
Put a pot of water on the fire, put a pot on top and place the chocolate in it to melt. After the chocolate has melted, melt the butter. When the two are incorporated, take the pot off the heat, let it cool for a minute and incorporate the eggs and yolks one by one. Then add salt powder, flour, mix and then powdered sugar and mix again.
Grease the forms with butter, put the composition in them, fill the forms 3/4. Bake for 6 minutes at 200 degrees. The oven must be hot. Don't let them more than 6 minutes. This is the recipe. So simple! Take out the cake and garnish it to taste with ice cream and fruit.
If you don't want to make all 6 servings, you can keep them in the freezer for a month. Note that if you bake them directly from the freezer you have to leave them for an extra 2-3 minutes.
If you liked today's recipes, I invite you to subscribe to my Youtube channel.
Please share the recipe with the person you would like to enjoy.
Enjoy!
With love,
Cezara