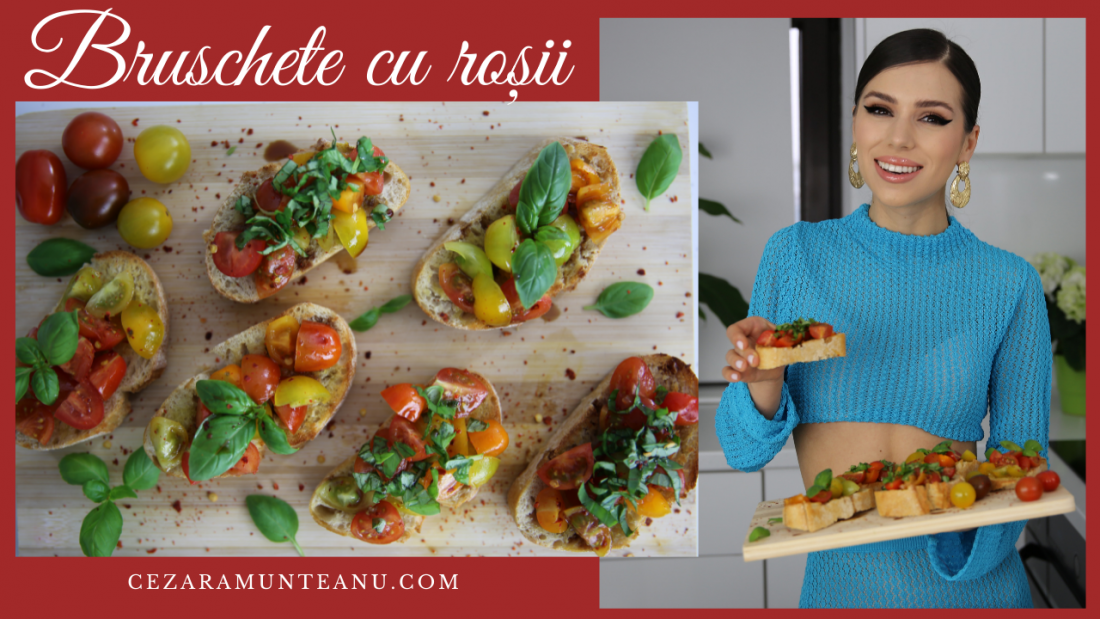 The best Tomato Bruschetta recipe.
Hello dears,
Glad to see you again on Wednesday's new recipe. This week I come to you with the best tomato bruschetta recipe.
You will fall in love with them. Here are all the secrets to making the most delicious in the world.
You know I love tomatoes, I love Italy, so this is one of my favorite recipes.
Here is the filmed recipe, and below I give you all the details.
You need:
a loaf of bread (I used ciabatta)
300 g colored cherry tomatoes
olive oil
salt
pepper
fresh basil
a head of garlic
balsamic vinegar icing (I made it myself, I mixed a teaspoon of honey with 2 tablespoons of balsamic vinegar)
First we cut the edge of the garlic head, grease it with olive oil, salt and pepper and put it in the oven for 45 minutes at 200 degrees. I advise you to take this step in advance so that you do not wait for the garlic. After removing it from the oven, we will have a garlic paste, sweet and extremely delicious.
Cut the tomatoes, season with salt, pepper and olive oil and set aside.
Grease each slice of bread with olive oil and fry it in a pan. (do not add anything to the pan).
We cut the basil.
When we have everything we need to prepare, we start assembling the bruschettas.
Grease each slice with garlic paste, add the tomatoes, a little fresh basil and a drop of balsamic vinegar glaze.
We serve them fresh!
Good appetite!
I sincerely hope you like the recipe!
Don't forget to ring the bell and share it with the person you would like to enjoy!
See you next Wednesday!
If you like the recipe, I invite you to subscribe to my Youtube channel!