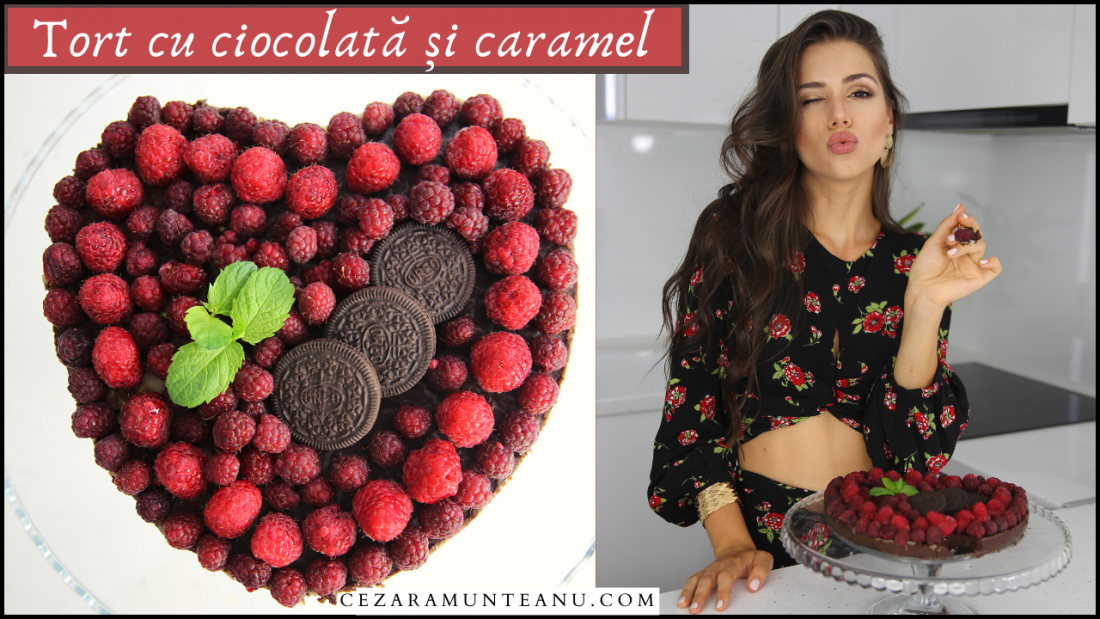 Chocolate and caramel cake with only 6 ingredients, no baking / Easy recipe
Hello dears,
Today we celebrate a very important event in our family, my parents anniversary. on this occasion I decided to make them a very delicious cake and extremely easy to make.
It has only 6 ingredients and does not require baking.
Sounds good, doesn't it?
I leave you here the filmed recipe, and below I give you all the details.
You need:
32 Oreo cookies (2 packs)
200 g butter
200g dark chocolate
200 g brown sugar
a pinch of salt
200 ml liquid cream
fruit for garnish
Melt the sugar in a bowl. We start mixing in it when it melts. Add the butter, whipped cream, and then the chocolate. We add salt according to taste, if we want to get a salted caramel.
When all the ingredients are melted, in which we mix from time to time, we grind the oreo biscuits in Blender and then we put them on the bottom of the tray and we beat them.
I mention that we need a tray with a removable ring.
We pour the obtained mixture on top and that's what it was about!
Leave to cool in the fridge for 6-8 hours.
When the cream has hardened, decorate with fruit and enjoy!
It's an ice cream-flavored cake, absolutely delicious!
I warmly recommend you to try this recipe!
Good appetite!
If you like this recipe, I invite you to subscribe to my Youtube channel!
See you next time!
With love,
Cezara