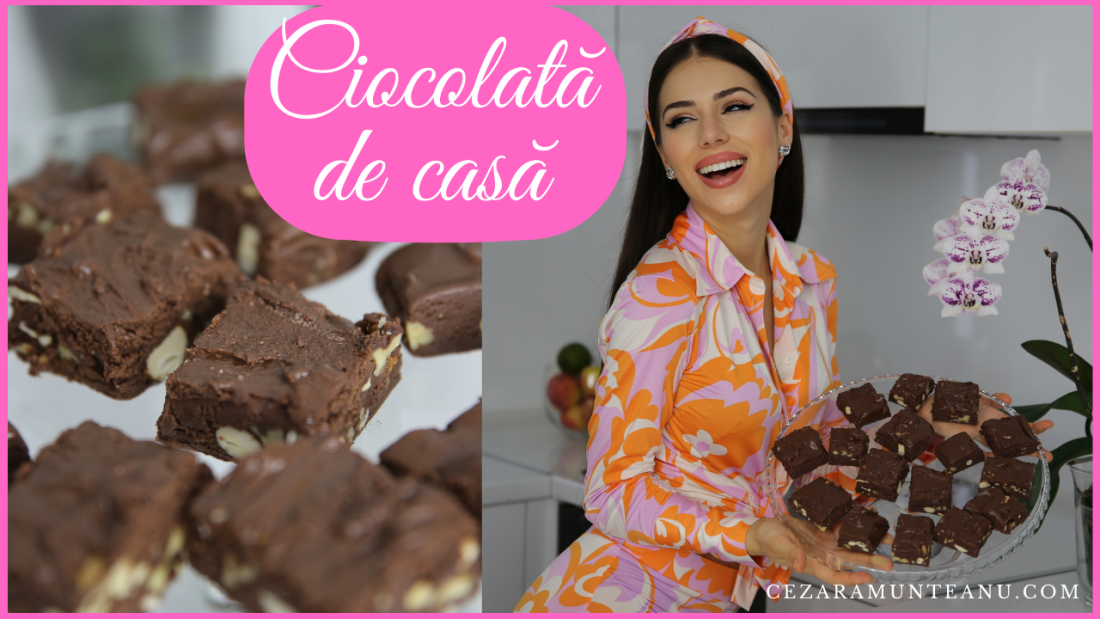 Home Made Chocolate
Do you miss the taste of childhood? This is the best homemade chocolate recipe.
A recipe that will delight all loved ones and you will not believe how easy it is!
It is creamy, it is not soft or hard, it seems to me that it has the ideal texture.
Here is the filmed recipe, and below I give you all the details!

You need:
300 g of sugar
30 ml of water
300 g milk powder
50 g of cocoa
150 g butter
nuts / cashews to taste
Melt the sugar with water. When the sugar starts to bubble we add the butter.
Meanwhile, mix the powdered milk with the cocoa.
After the butter has melted, add the powdered milk and mix well, then add the walnuts.
Put in a form, leave to cool until it hardens. (Minimum 2 hours)
We cut to taste and enjoy.
Good appetite!
If you like the recipe, I invite you to subscribe to my Youtube channel!