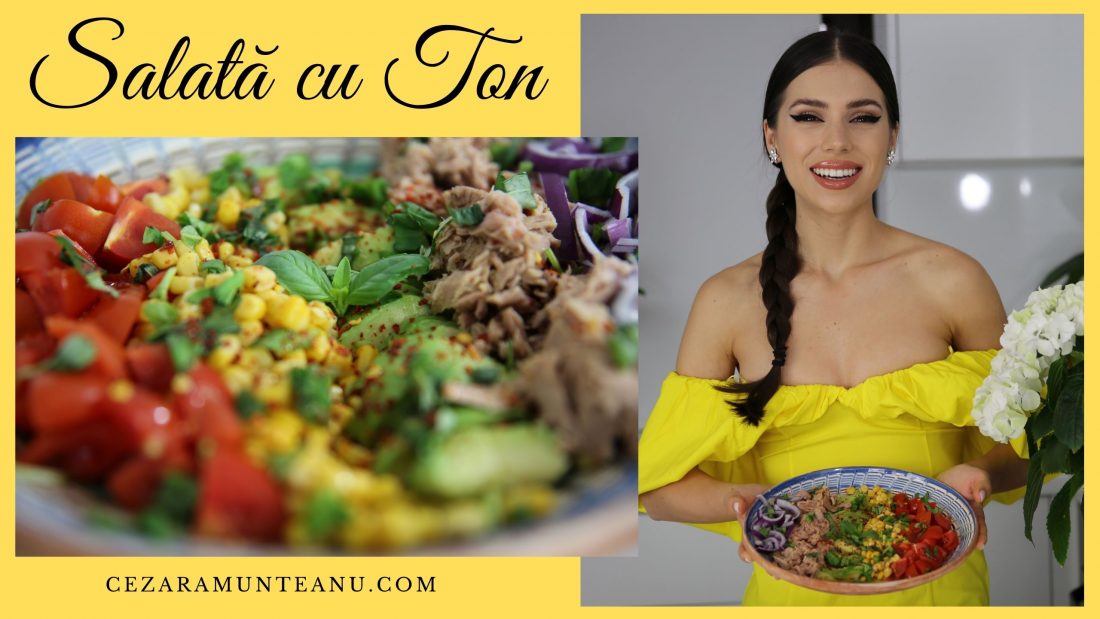 Best Tuna Salad
Hello dears,
I'm happy and see you on a new recipe on YouTube!
This week we continue the series of salads that will change your life! Colorful, tasty, healthy and extremely nutritious salads!
Because when it comes to salads, it doesn't have to be boring or tasteless.
I guarantee you will fall in love with this recipe! I only salivate when I think of it, the combination of flavors is so good that I can't find words to describe it!
It's the best and try it and I can't wait for you to tell me what you think!
I leave here the filmed recipe, and below you have all the details!
You need:
200 g cherry tomatoes
150 g corn
a can of tuna (I used it in my own juice, if you use it in oil, don't add oil to salad)
a lawyer
half a red onion
fresh basil
half a lemon
a tablespoon of olive oil
salt
pepper
Cut the tomatoes, put them in a bowl, add the corn, tuna, chopped onion and a few fresh basil leaves.
We make the dressing from the juice of half a lemon, a tablespoon of olive oil, salt and red pepper.
Stir and pour over the salad!
So simple!
Good appetite!
I sincerely hope you like the recipe!
Don't forget to ring the bell and share it with the person you would like to enjoy!
See you next Wednesday!
If you like the recipe, I invite you to subscribe to my Youtube channel!