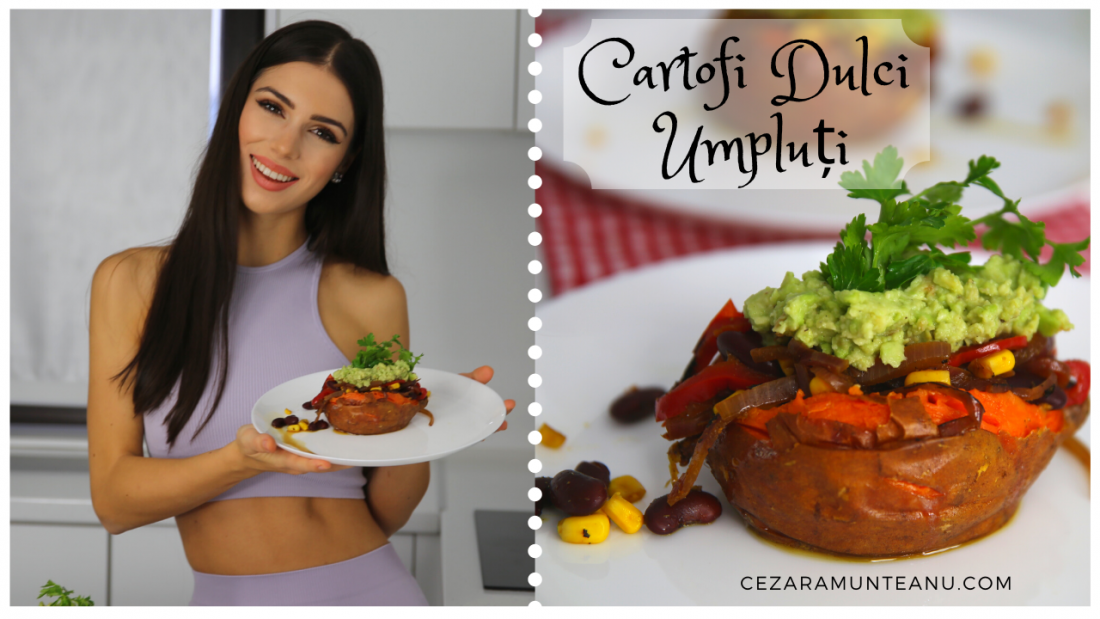 Stuffed Sweet Potatoes (Healthy Recipe)
Hello dear,
Glad to see you again for a new Wednesday's Recipe! This week I offer you an extremely delicious and super healthy recipe! A meal full of nutrients and vitamins! Let's make baked sweet potatoes stuffed with all kinds of goodies!
Here is the filmed recipe, and below I give you all the details.

For two servings we will need:
2 sweet potatoes
a lawyer
a red onion
200 grams of black beans (canned)
200 grams of corn (canned)
A red bell pepper
a bunch of parsley
the juice of half a lemon
salt
pepper
a teaspoon of granulated garlic
a teaspoon of honey
a teaspoon of curry
a tablespoon of oil
First of all, wash the sweet potatoes well. We stab them with a knife from place to place and grease them with a little oil.
We put them on a baking sheet and bake with them for 60 minutes at 180 degrees.
When the potatoes are only about 20 minutes long, we start chopping the red onion. We put it in the pan to harden, together with the red bell pepper cut into sticks. We add a drop of water and let it cook. Add a teaspoon of honey, salt, pepper, garlic, curry and mix well. Then add the beans and corn and leave for another 2-3 minutes on the fire. Meanwhile, prepare the avocado, crush it with a fork, add salt, pepper and lemon juice. Mix well and you're ready.
Remove the potatoes from the oven, cut them in half, fill them with the goodies from the pan, add the avocado cream and decorate with parsley!
An extremely delicious and healthy meal! You must try it!
If you like the recipe, I invite you to subscribe to my Youtube channel!
Good appetite!
Dearfully,
Cezara