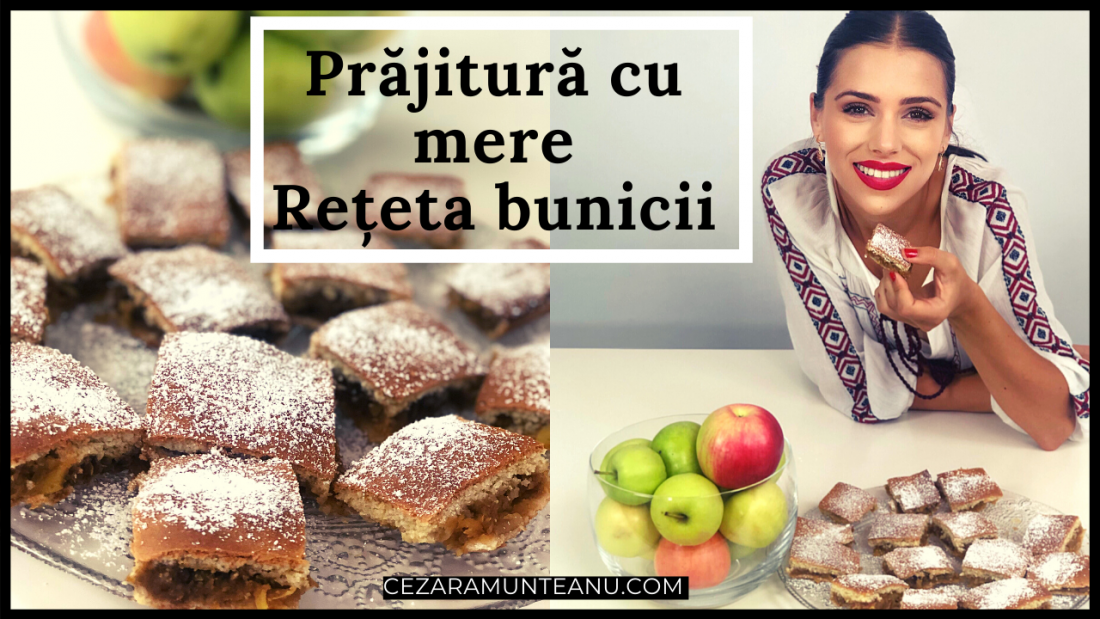 Apple Pie ( Granny's Recipe)
Hello dear ones,
Autumn is making its presence felt more and more, and we are enjoying its fruits. I am convinced that everyone now has fresh apples at home. I invite you to make an apple cake together. I learned this recipe from my grandmother. It is super delicious and I hope you enjoy it.
Here is the filmed recipe, and below I give you all the details.
We need:
For each sheet of dough (We will make two)
9 tablespoons oil
9 tablespoons milk
9 tablespoons sugar
Flour as much as it contains
A teaspoon of baking powder
A pinch of salt
For the filling 10-15 apples
A tablespoon of cinnamon
a vanilla sugar
First, we will grate the apples. Then we put them in a strainer to leave their juice until we take care of the sheets. Then mix them with cinnamon and vanilla sugar and they are ready to spread on the dough.
For each sheet of dough we will use 9 tablespoons of milk, which we mix with 9 tablespoons of sugar, 9 tablespoons of oil, flour as it contains. Add a pinch of salt and baking powder.
After obtaining the hull, we spread it in the shape of the tray we have.
Put the first sheet in the pan, add the apples evenly. Then we put the second sheet.
Put the cake in the oven for 20 minutes at 200 degrees.
We cut it, powder it with powdered sugar and enjoy it.
Good appetite!
If you liked the recipe, I invite you to subscribe to my youtube channel.
Dearfully,
Cezara