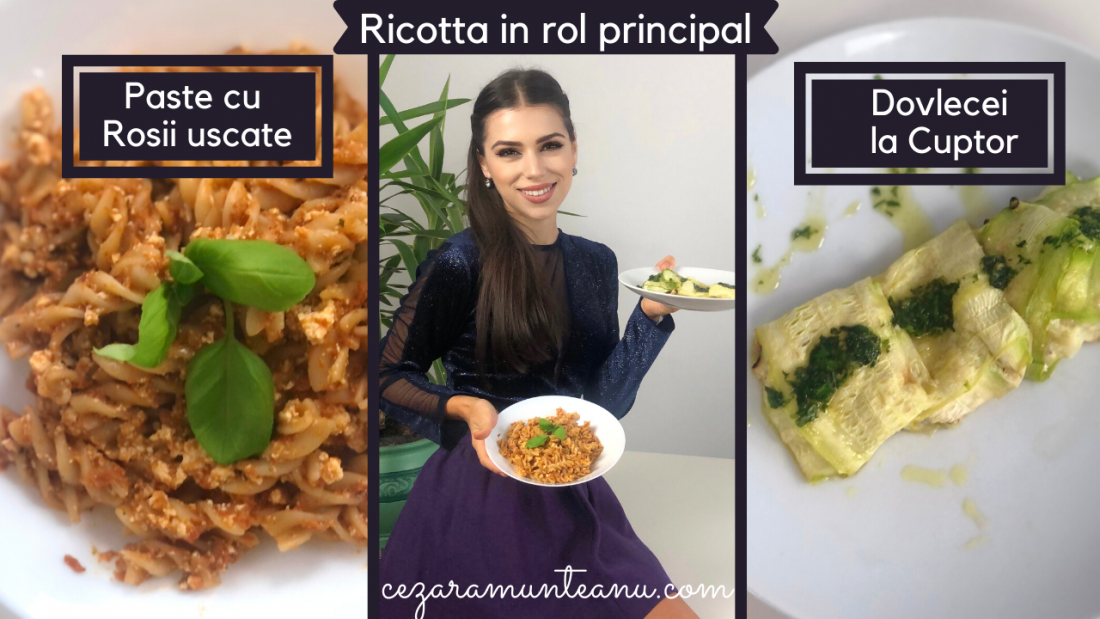 Baked Zucchini and Pasta with Ricotta and Dried Tomatoes (two recipes with Ricotta, extremely simple)
Hello dear ones,
I'm glad to see you again at "Wednesday's Recipe". This week I propose two extremely simple recipes based on Ricotta.
Imagine, it's Friday night, you came tired from work, but you want to enjoy the presence of the friends you invited to dinner. I propose two recipes that are ready in 30 minutes (a hot appetizer and main course) with which you will impress all the guests.
Another Recipe with Satisfaction Guaranteed.
Here is the filmed recipe, and below I give you all the details.

For 9 packages of baked stuffed zucchini we need:
A zucchini
100 grams of Ricotta
30 grams of parmesan
a handful of nuts
salt
pepper
For the sauce:
Fresh basil leaves
2 tablespoons olive oil
We mix in a bowl the Ricotta, the Parmesan cheese (we keep a little more of it to sprinkle on top before putting them in the oven), the walnuts that we break into pieces, the salt and the pepper. Set the mixture aside.
We take the zucchini, after we have washed it well, make strips of it with the help of the potato cleaner.
Then place 4 strips of zucchini on top of each other (you have in the video exactly how it should be done), put a teaspoon of filling in the middle and wrap like babies. We do this until we finish the strips.
Put the packages obtained in a tray, put a little Parmesan on top and bake for 15-20 minutes at 200 degrees.
We prepare the sauce. We put the basil and olive oil in the blender and that's about it.
When we take the packages out of the oven and put them on the plate, we grease them with this fresh and delicious sauce that will give them an absolute flavor.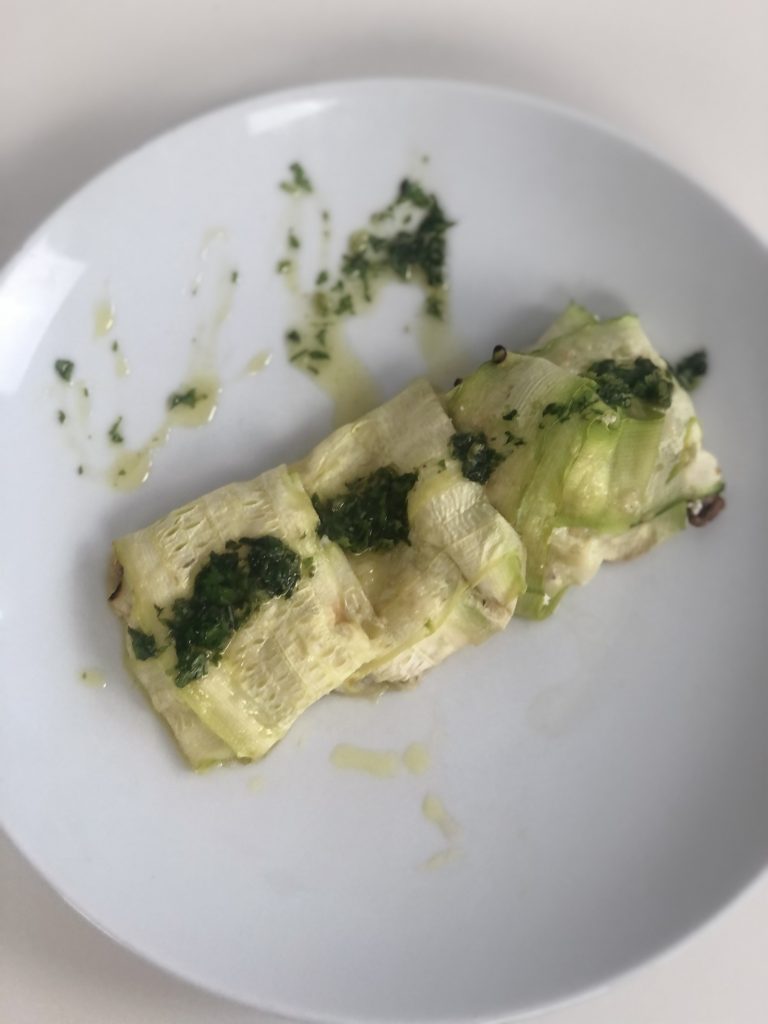 Pasta with Ricotta and Dried Tomatoes
We need:
300 grams of Fusilli (pasta)
150 grams of ricotta
200 grams of sun-dried tomatoes
Fresh basil leaves (one hand)
salt
pepper
a tablespoon of olive oil
4 cloves of garlic
50 grams of parmesan
100-150 ml of pasta water
Put the pasta to boil. After about 5 minutes we take a cup of pasta water and set it aside.
Put in the blender: dried tomatoes, Parmesan cheese, basil, garlic, a tablespoon of oil and a little pasta water. Mix everything and add enough water to get a not very soft sauce. We put it aside.
Season Ricotta with salt and pepper to taste.
We put the cooked pasta in a bowl, we put the sauce obtained on top, then we add Ricotta, we mix well, if we need more water from the pasta we add more and that's it!
Put on a plate, garnish with basil leaves and enjoy!
Two extremely easy and delicious recipes!
If you liked it, I invite you to subscribe to my Youtube channel.
See you next week!
With love,
Cezara