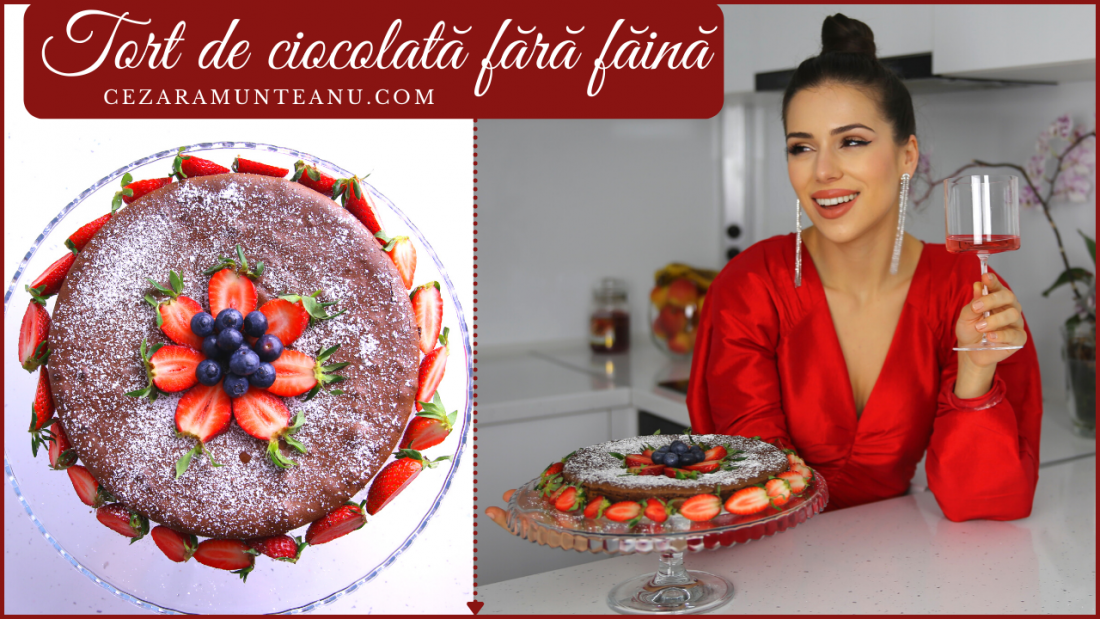 Flourless Chocolate Cake
Strawberries and chocolate. I Know! They are always the ideal combination!
Today we make a chocolate cake together, but not just any chocolate cake, but one without flour!
What do you say about that?
If you want to surprise your loved ones, this is the ideal recipe!
It's super easy to make and super delicious!
Here is the filmed recipe, and below I give you all the details.
You will need:
4 eggs
300 g dark chocolate
200 g butter
180 g sugar
a pinch of salt
Melt the butter and the chocolate.
Separate the egg whites from the yolks. Beat the yolks with half the amount of sugar and pinch of salt. Incorporate the chocolate with the butter and the yolks.
Beat the egg whites with the other half of the sugar.
Mix with chocolate, lightly so as not to break the egg white foam.
Preheat the oven to 175 degrees.
Leave in the oven for 45-50 minutes.
Let cool in the pan and decorate to taste.
Good appetite!
If you like this recipe, I invite you to subscribe to my Youtube channel!
With love,
Cezara