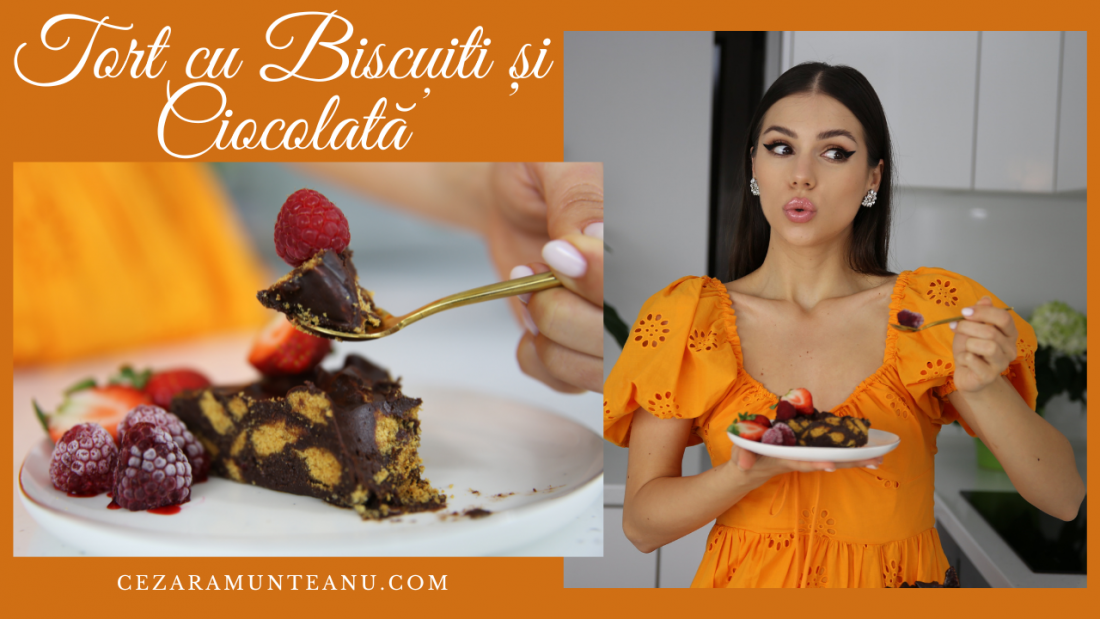 Chocolate Biscuit Cake (Queen of England's Favorite Cake)
Hello dears,
Glad to see you again for a new recipe.
This week I propose to do something sweet together, to sweeten those who start school on Monday.
As usual, we have a very simple recipe with just a few ingredients.
Cake with cookies and chocolate
I must confess that of all the desserts prepared, my family declared this one their favorite.
It's very good, but I won't tell you more, I'll leave it to you to discover.
You have the filmed recipe here, and below I leave you all the details.
You need:
A 20cm pan, can be bigger/smaller, the height of the cake will vary.
250 g digestive biscuits
220 g of butter
2 eggs
200 g brown sugar (can also be white sugar)
170 g of dark chocolate
a pinch of salt
Decorative fruit (optional)
Melt the chocolate in a bain-marie. Mix the eggs with the butter and salt powder. We incorporate with the mixer and sugar. When the chocolate has melted, pour the mixture of butter, sugar and eggs on top. We leave it on the fire for 8-10 minutes, the ideal time to cook the eggs as well.
Break the biscuits into pieces and pour the chocolate mixture over the biscuits. mix well and pour everything into a tray. Let the tray cool for at least 2-3 hours. Until the cake is firm.
We serve it with our loved ones!
Good appetite!
I can't wait for you to tell me if you liked it.
Don't forget to ring the bell and share it with the person you would like to enjoy!
See you next Wednesday!
If you like the recipe, I invite you to subscribe to my Youtube channel!