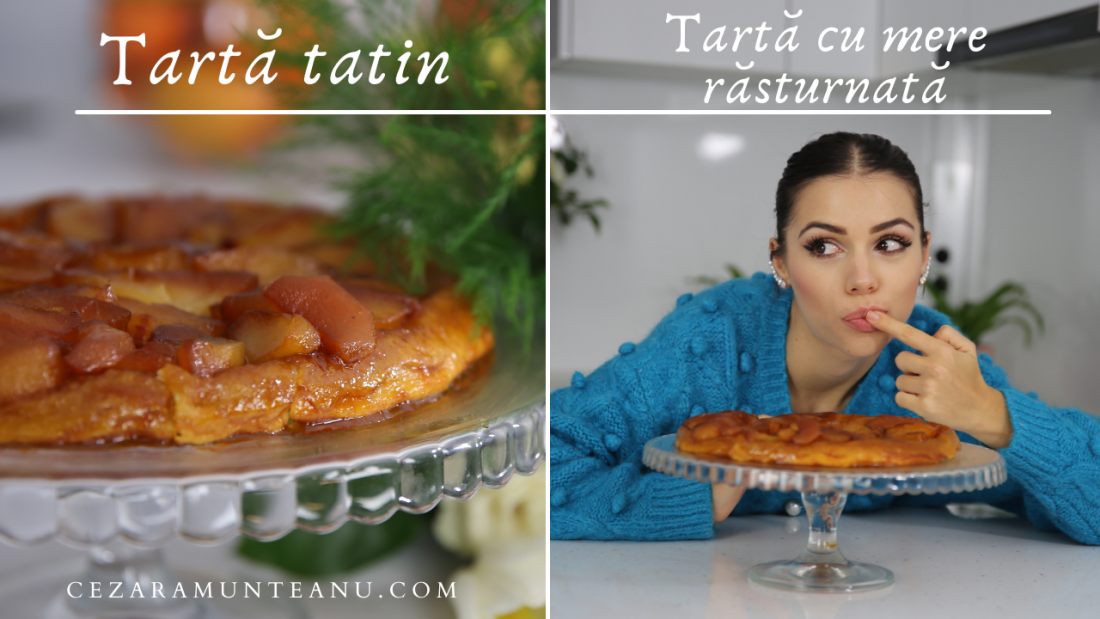 Tatin Tart / Overturned Apple Tart
Hello dear,
It's almost until Valentine's Day. I'll tell you what works perfectly with a bouquet of flowers! Cake!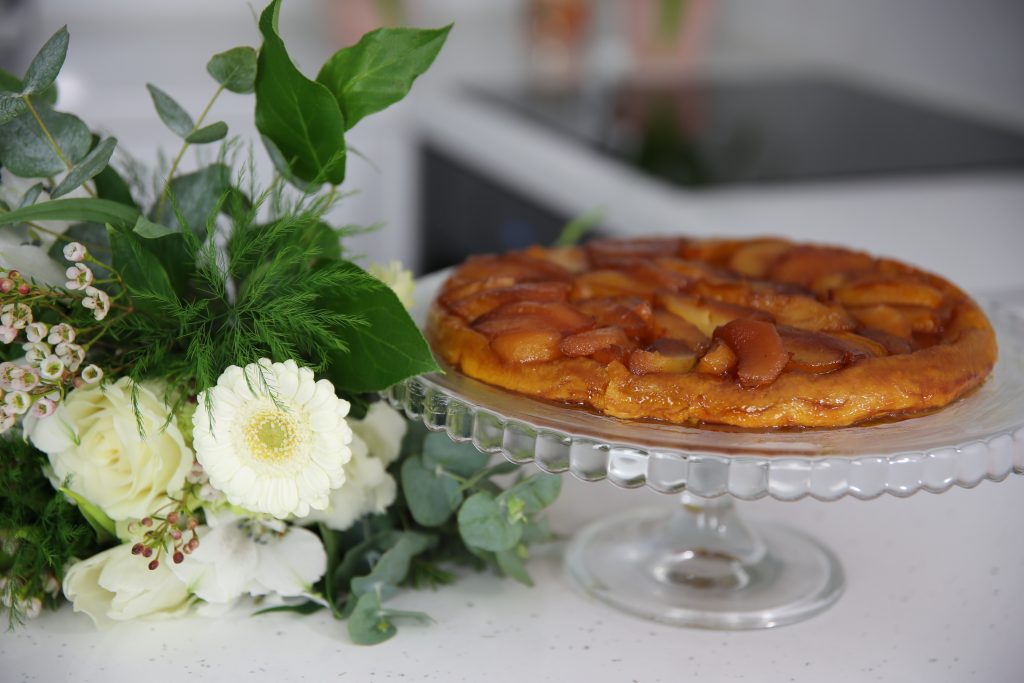 What could be more beautiful than a cake made by you for her or by you for him. Let's make a Tatin Tart / Overturned Apple Tart together.
I guarantee it is the simplest cake in the world!
Here is the filmed recipe, and below I give you all the details.

You will need:
A sheet of tart (so we don't bother to make it)
5-6 apples
150 grams of sugar
100 grams of butter
We take a frying pan and put it in the oven. We put it over the tart sheet and cut the sheet round according to the size of the pan.
We peel the apples, cut them into slices and set them aside.
Melt the sugar in the pan, then add the butter, let it melt and then put the apples.
Let the apples caramelize for 5 minutes and then put the tart sheet on top. We push the edges with a wooden spoon.
Bake it for 30 minutes at 200 degrees.
Remove the pan, let it cool for 5 minutes. We press the edges of the tart to make sure it doesn't stick. Put a plate on top of the pan and turn it over. Be very careful not to burn yourself.
That's all.
You can serve it with a cup of vanilla ice cream.
If you like the recipe, I invite you to subscribe to my Youtube channel!
Good appetite!
Dearfully,
Cezara