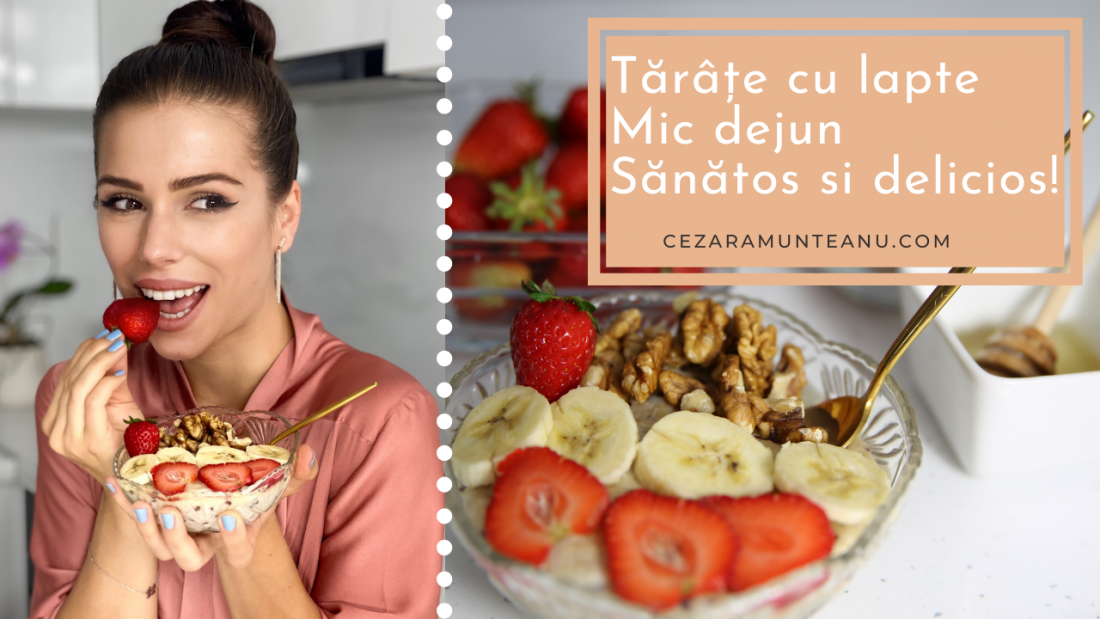 Oat Meal/ Porrige ( Delicious Breakfast Idea)
Hello dear ones, I'm glad to see you again at "Wednesday's Recipe".
This week I want to have a breakfast together that is extremely dear to me: Porrige . I ate this breakfast almost every day for 5 years, primarily because I love it, it is extremely delicious and secondly because it is prepared quickly (you can make it the night before) and it's super nutritious and keeps you full for a long time.
I'm sure you've heard of the benefits of bran, but I'll give you more details in the video.
We will need:
A glass of milk (the kind of milk you like, I used almonds)
A glass of oat  (depending on what kind of texture you want to get, it's just like semolina or polenta)
These two are the basic ingredients, then we start with what we like:
Flax seeds
Honey
Bananas, strawberries (to decorate)
A handful of nuts (I used Romanian nuts)
First. we put the milk in a pot on the fire, we add the bran and we mix until they start to swell, we put the flax or chia seeds and we keep mixing. We have to be patient until it starts to boil and swell.
Then I'm ready! We put them in a bowl, we put a teaspoon of honey after they have cooled, we decorate with what fruits we want to eat, we put a handful of nuts to make them more filling and that's about it!
Simple and extremely delicious!
If you liked the recipe, I invite you to subscribe to my Youtube channel!
Good appetite!
See you next Wednesday!
Dearfully,
Cezara