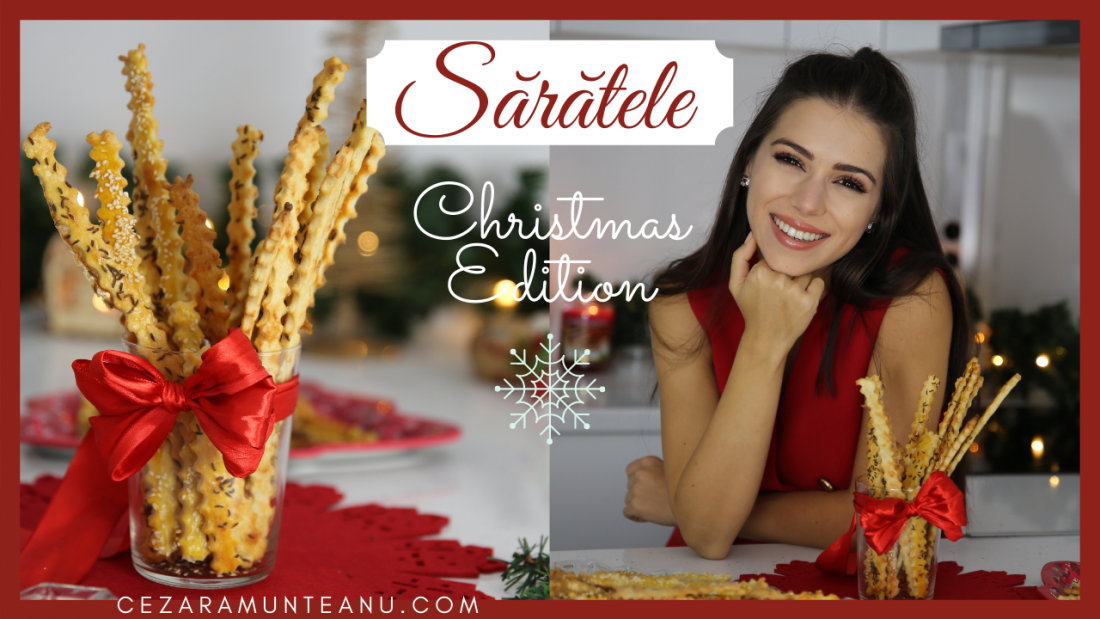 Home Made Pretzels (Romanian ones) /Christmas Edition
Hello dear ones, during this period we will see each other more and more often because I want to share some Christmas recipes with you and I hope with all my heart that you will like them and try them.
Today we will make a kind of Pretzel, a traditional one in Romania. The recipe that my mother made for me as a child and that she still makes today every Christmas. It is an extremely simple and quick recipe, we do not leave the dough to rise, so we finish the whole thing in a maximum of 30 minutes.
Here is the filmed recipe, and below I give you all the details.

For 5 trays of Pretzels we will need:
300 g of salted cheese
150 g of butter
200 g of yogurt
an egg
flour (at least 500 grams of flour)
Grease them with a beaten egg
Garnish with cumin / sesame / poppy seeds
All we have to do is put the aforementioned ingredients in a bowl and mix them, knead the dough until all the ingredients are incorporated. Then we cut it into pieces so we can spread the sheet, make the sticks, grease them with egg, decorate them as you like. Bake for 10-12 minutes at 180 degrees. Then we enjoy them!
So simple!
If you liked the recipe, I invite you to subscribe to my Youtube channel.
Merry Christmas!
With love,
Cezara