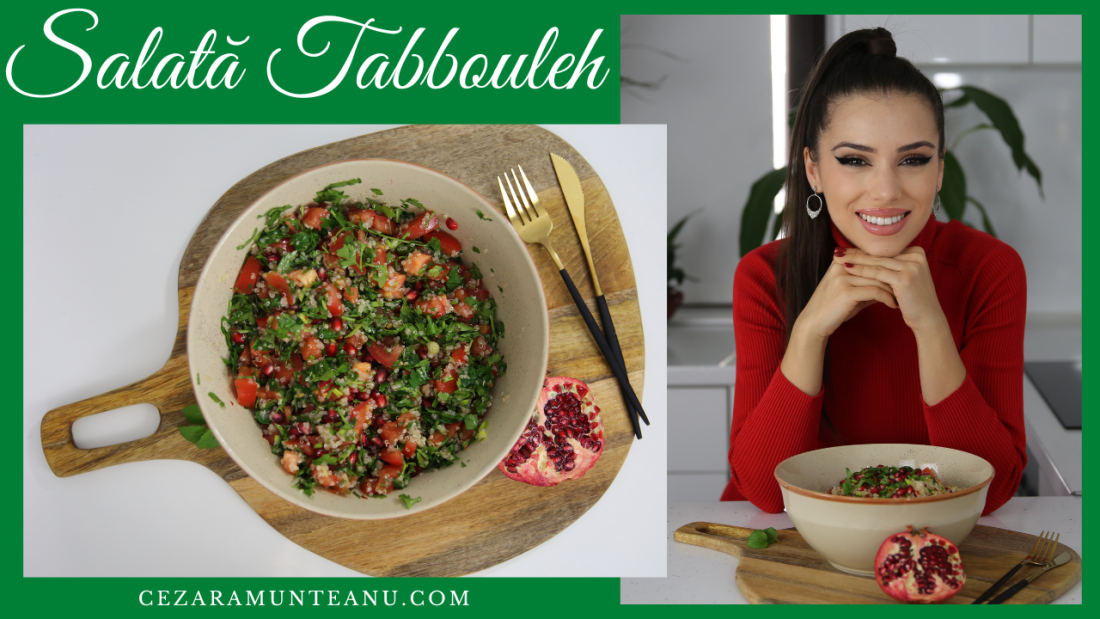 Tabbouleh Salad/ Parsley Salad
Hello dears,
Glad to see you again for a new recipe on the YouTube channel! Today I come to you with a super delicious, healthy and nutritious proposal.
I want to make a Tabbouleh Salad together, a Parsley Salad. It smells like spring, tastes like health, and I'm sure you'll like it a lot.
I leave you the filmed recipe here, and below you have all the details.
You need:
3 bunches of parsley (about 100 grams)
500 g tomatoes
2 green onions
2 tablespoons of pomegranate seeds
150 g of boiled quinoa (the original recipe is made with bulgur)/ you can also replace it with couscous
juice from a lemon
2-3 tablespoons of olive oil
a few leaves of fresh mint
salt
pepper
We wash all the vegetables well. Chop the parsley as small as possible, cut the tomatoes into small cubes.
We also chop the green onion and mint and put all the previously mentioned ingredients together in a bowl.
Season with salt and pepper to taste, add olive oil and lemon juice and mix well.
Enjoy with your loved ones!
Good appetite!
Don't forget to ring the bell and share it with the person you would like to enjoy!
See you next Wednesday!
If you like the recipe, I invite you to subscribe to my Youtube channel!