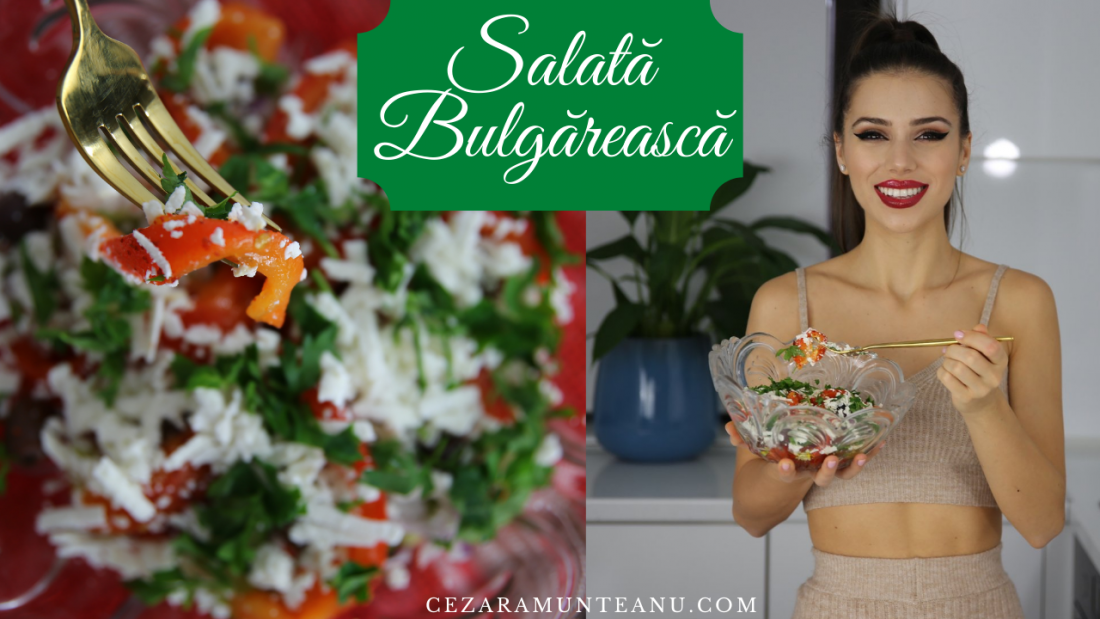 Bulgarian Salad
I love this salad and want to share the recipe with you.
I think that when we choose to eat healthier, it should not be boring. People are usually terrified when it comes to eating salad. Well, I want to show you that it can be a wonderful experience that will satisfy your taste buds.
I leave here the filmed recipe, and below you have all the details.
You need:
a red pepper
300 g tomatoes
100 g cucumber
1/2 red onion
50 g cheese
a bunch of parsley
30 g squid olives
salt
pepper
olive oil
balsamic vinegar (optional)
Bake the red pepper. Leave it in the oven for 20-25 minutes at 200 degrees. After 10 minutes in the oven, turn it to the other side.
Once it is baked, we put it in a bowl and cover it, it will be easier to clean.
Meanwhile, cut all the vegetables mentioned above, put them in a bowl. Add the sliced ​​pepper. Now is the right time to season the salad with salt, pepper and oil to taste. Grate the telemeau, put it on top and enjoy it.
Good appetite!
If you like the recipe, I invite you to subscribe to my Youtube channel!
Don't forget to ring the bell!
See you next Wednesday!