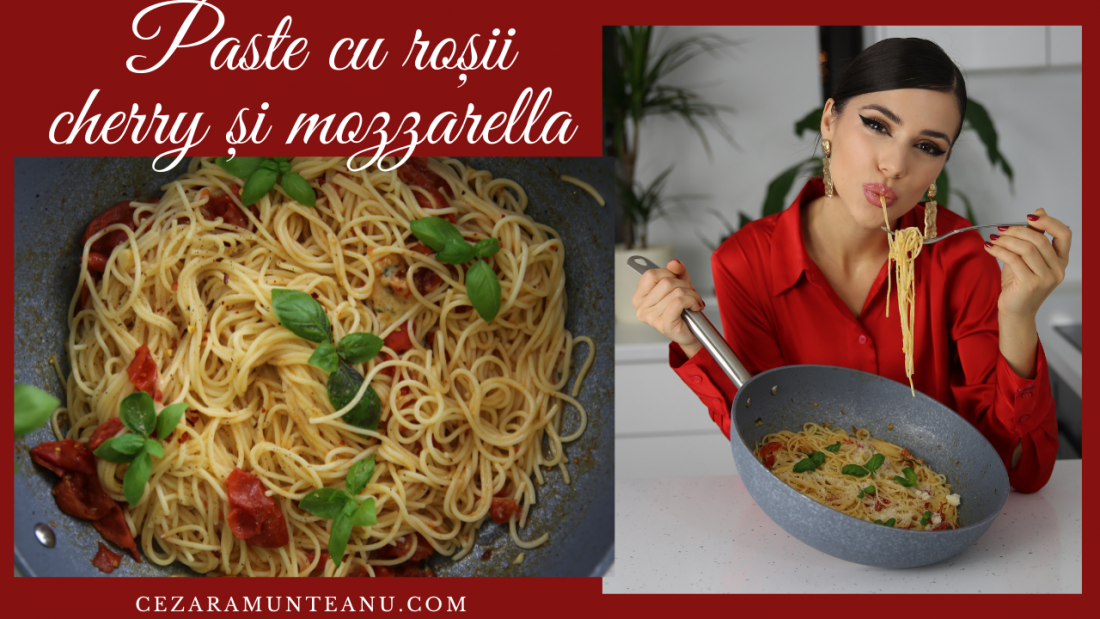 Pasta with cherry tomatoes and parmesan
Hello dears,
We are in the month of love and I am coming to you with a wonderful pasta recipe.
It is extremely easy to prepare and very delicious!
Easter is an extremely romantic dish that is easy to prepare and you can't go wrong with it!
So this month is all about small gestures that make a difference.
I invite you to surprise your partner with a super delicious portion of pasta.
You have the filmed recipe here, and below I leave you all the details.
For today's recipe you need:
(make 2 portions)
250 g of pasta
400 g of cherry tomatoes
3 cloves of garlic
fresh basil
100 g Parmesan cheese
chilli flakes
salt
pepper
olive oil
Boil the pasta in salted water according to the instructions on the box. We don't throw away the pasta water. save about a cup for the sauce.
Chop the garlic, put it to temper in olive oil, add the basil and hot pepper. We also put the cherry tomatoes in the pan, let them cook until their skin starts to crack. Crush them with a wooden spoon. Add salt and pepper to taste. add half a cup of pasta water. Let the sauce boil. When the pasta is ready, put it in the pan. add the parmesan and pour another half cup of pasta water.
Mix well and leave for 30 sec-1 minute.
Decorate with basil and enjoy!
Good appetite!