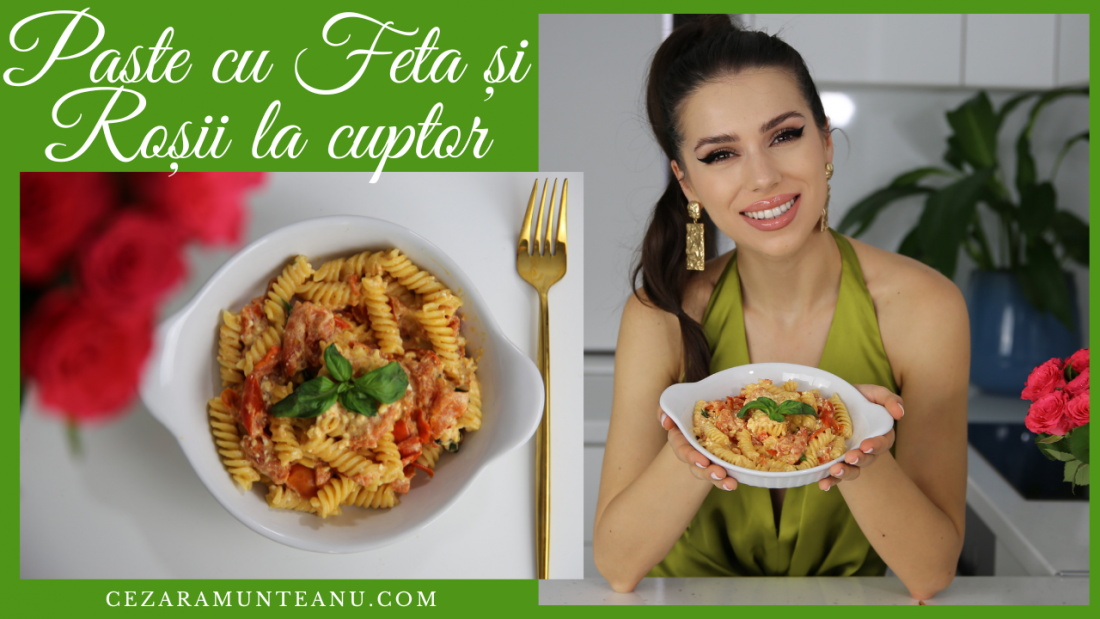 Baked Feta and Tomatoes Pasta
Hello dears,
I'm glad to see you again for a new recipe on the YouTube channel.
Today I come to you with the simplest Pasta recipe! Pasta with Feta and Tomatoes in the Oven!
The recipe that went viral during the pandemic, because of which the stores no longer had feta cheese on the shelves.
I don't know if you have tried it yet, but one thing is certain, you must do it!
It wasn't viral for nothing!
Such a delicious recipe with so little effort, perfect for any season, but I say let's still take advantage of the delicious tomatoes we have in the garden!
I leave the filmed recipe here, and below you have all the details.
For 2 servings you need:
250 g of pasta
200 g cherry tomatoes
150 g feta cheese
fresh basil
a tablespoon of olive oil
salt
pepper
Boil the pasta according to the instructions on the box.
In a dish to be put in the oven, add the tomatoes, feta cheese, smear with olive oil, season with salt and pepper.
We put everything in the oven for 25 minutes at 200 degrees.
When tomatoes. and the cheese are baked, crush the tomatoes and mix them with the cheese, add fresh basil and the boiled pasta and mix.
Enjoy!
Such an easy recipe!
Good appetite!
I can't wait for you to tell me if you liked it.
Don't forget to ring the bell and share it with the person you would like to enjoy!
See you next Wednesday!
If you like the recipe, I invite you to subscribe to my Youtube channel!