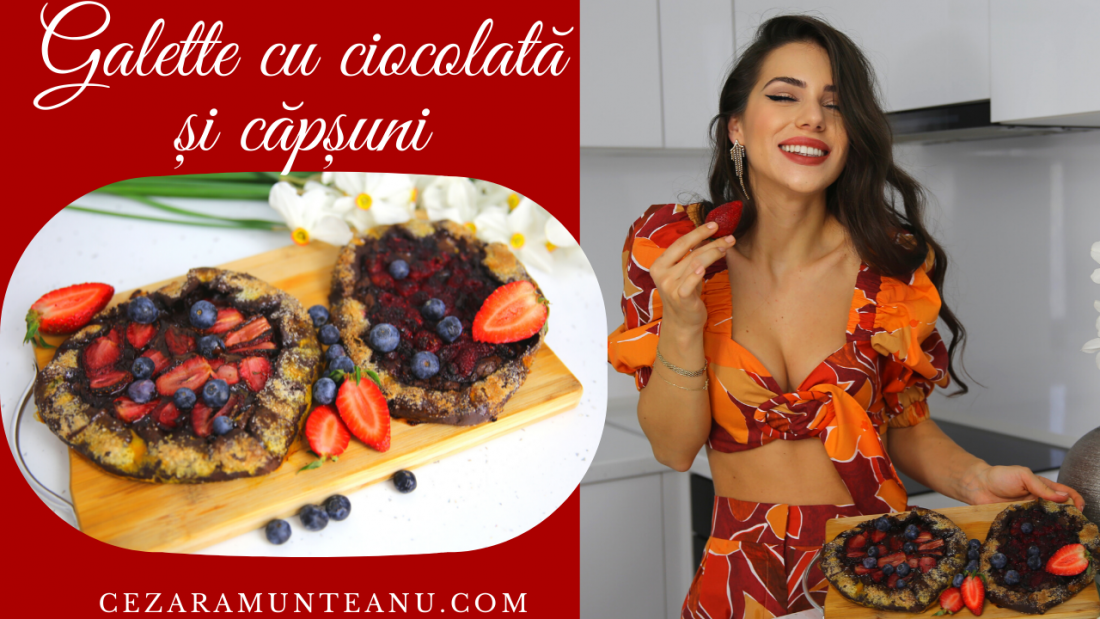 Galette with Chocolate and Strawberries
Whether it's still strawberry season or there are always a few in the freezer, I suggest we make this tart together! Super delicious and very quick to prepare! If you want to surprise your loved ones with something good, this is the right recipe!
For two Galettes you need:
200 g flour
30 g cocoa
90 g cold butter
3 tablespoons cold water
200 g strawberries (fresh or frozen)
100 g raspberries (fresh or frozen)
30 g sugar
200 g chocolate (dark / milk)
an egg for anointing
a tablespoon of cornstarch if we use frozen fruit
Mix the flour with the cocoa, cold butter, water and a tablespoon of sugar. We get a dough that we leave cold for 30 minutes.
If we use frozen fruits, we mix them with cornstarch, but first we drain them well of the juice.
We cut the chocolate into pieces.
Remove the dough from the cold, cut it in half and give it a circular shape. Base on chocolate, add fruit. We bend the edges. Grease them with egg and sprinkle sugar on the edges and fruits.
Bake in the preheated oven for 25-30 minutes at 200 degrees.
Garnish to taste and enjoy!
Good appetite!
If you like the recipe, I invite you to subscribe to my Youtube channel!