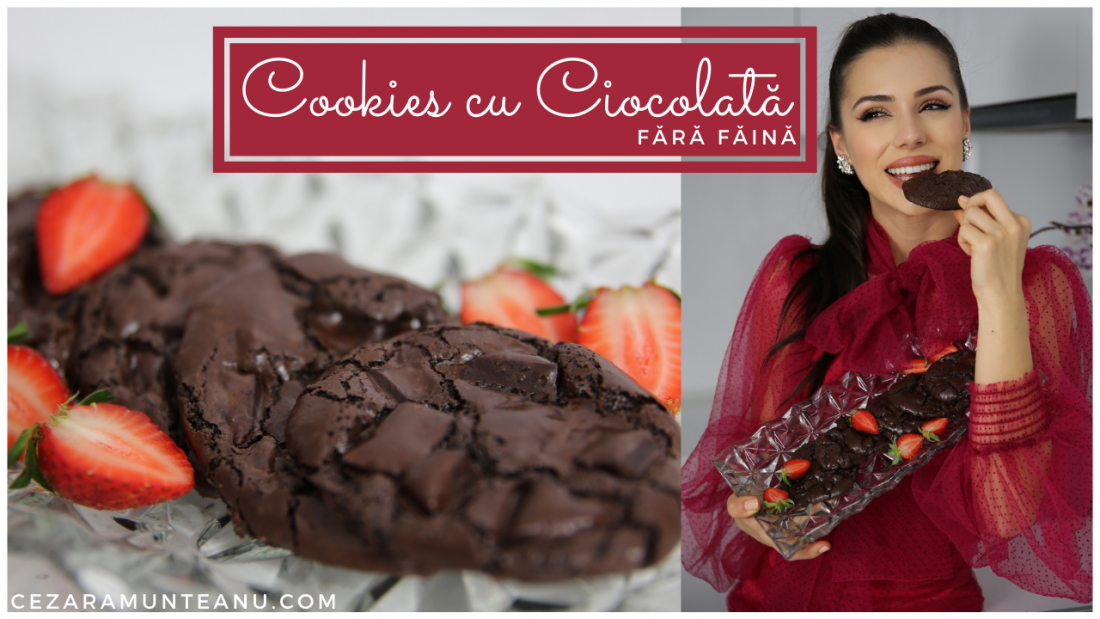 Flourless Chocolate Cookies
Hello dears,
I'm coming to you this week with something extremely delicious and super easy to make!
We will prepare Flourless Chocolate Cookies together!
They are absolutely delicious! Melt in your mouth! They didn't last long on the plate because everyone fell in love with them!
Here is the filmed recipe, and below I give you all the details.
You need:
250 g dark chocolate
3 egg whites
350 g powdered sugar
60 g cocoa
a pinch of salt
Mix powdered sugar with cocoa and the salt, then add the egg whites.
We cut the chocolate into pieces and put it in the mixture.
With a spoon we put the composition on a baking paper. We put them at a distance from each other because they will melt and we make sure that they do not stick.
Leave them in the preheated oven for 10 minutes at 160 degrees.
Let them cool and enjoy!
Good appetite!
If you like the recipe, I invite you to subscribe to my Youtube channel!
See you next Wednesday!
With love,
Cezara