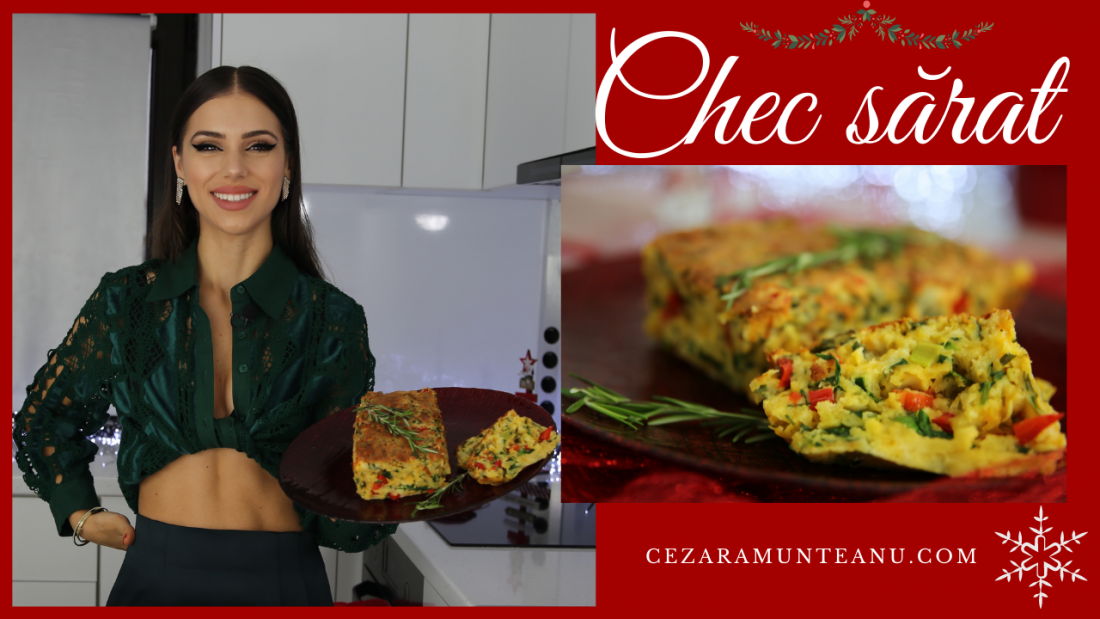 Savory Cake / Appetizer Check (Christmas Recipes / Festive Meals)
This savory cake can't be missed on the holiday table.
It is extremely delicious and very easy to make.
You can make it to everyone's taste, that's why it's so wonderful.
I leave here the filmed recipe, and below you have all the details.
You need:
250 g flour
200 g Greek yogurt
60 g butter / 60 ml oil
2 eggs
a sachet of baking powder
200 g cheddar cheese (or other hard cheese)
a green onion
a capsicum pepper
200 g spinach
salt
pepper
In this recipe you can intervene in the ingredients, if you want to replace a vegetable with something else that you like more, you have all the freedom or if you want to add meat (ham) you are free to do it.
We mix the dry ingredients first, then the wet ones. Incorporate the two mixtures after which we cut the vegetables, grate the cheese and add them to the composition.
Put everything in a pan and bake for 30-40 minutes at 180 degrees (preheated oven).
It can be served hot or cold. If you want it cold, it is best to leave it aside to cool so that it does not fall apart.
Good appetite!
If you like this recipe, I invite you to subscribe to my Youtube channel.
Don't forget to share the recipe with your friends.
Of course, follow the other recipes in the Christmas Edition.
Merry Christmas!
With love,
Cezara