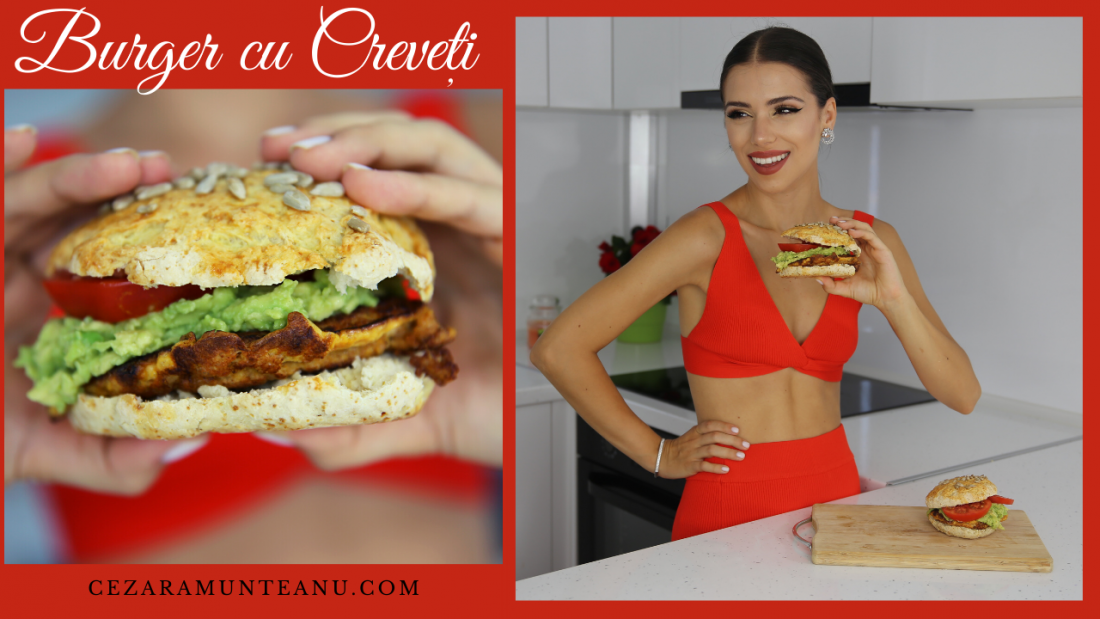 Shrimp Burger
Shrimp burger. For the days when you dream that you are by the sea or the ocean, admire the view and enjoy something absolutely delicious!
I don't think I've ever eaten such a good burger! Addictive!
Please try it. It is a healthy recipe that is made extremely quickly and easily.
I can't wait for you to tell me how you felt! I leave here the filmed recipe, and below you have all the details.
You need:
For the shrimp burger:
100 g Peeled shrimp
2 eggs (you can only put the egg white if you don't like the yolks)
4 tablespoons breadcrumbs
salt
pepper
3-4 cloves of garlic
a teaspoon of paprika
a tablespoon of lemon juice
I make the buns myself. You have the recipe here.
For assembling the Burger I also used:
one tomato
avocado cream (an avocado, salt, pepper, lemon juice)
Put half the amount of shrimp in the blender with all the ingredients mentioned. You will get a paste. We chop the other half of the shrimp with the knife. Stir. Put a little oil in the pan and fry on each side for about 2 minutes.
Assemble the burger, cut the bun in half, put a shrimp burger, a slice of tomato and avocado cream!
It is absolutely delicious!
Good appetite!
If you like the recipe, I invite you to subscribe to my Youtube channel!
See you next Wednesday!
With love,
Cezara