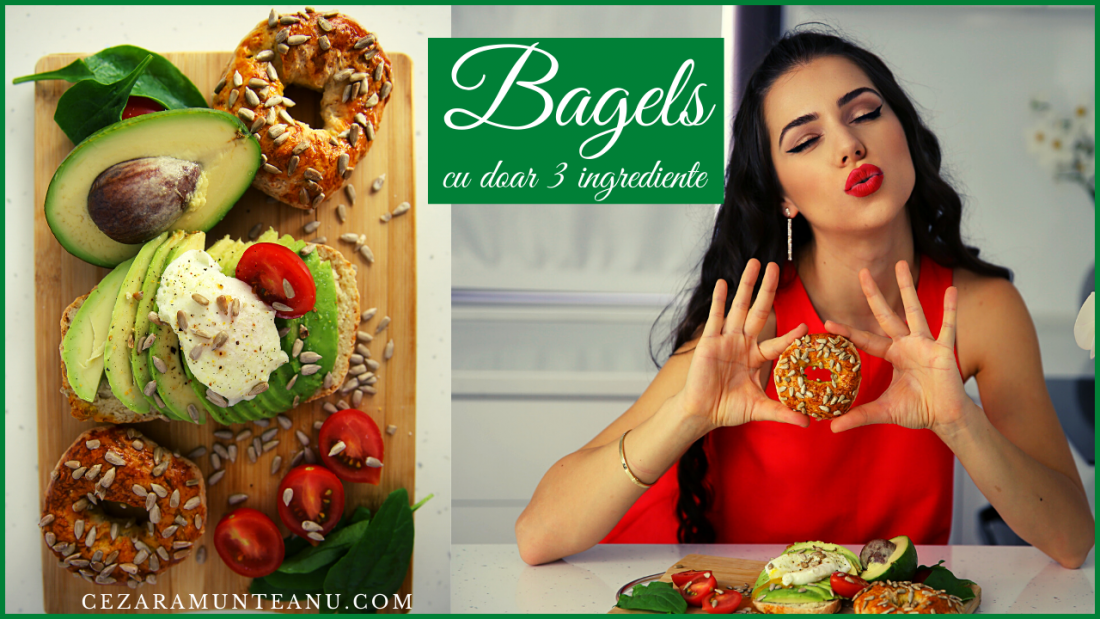 Bagels with only 3 ingredients ( Prepare Breakfast with Me)
Have you heard of the famous breads called Bagels?
Today we do them together. They are extremely simple and have only 3 ingredients. It is the ideal recipe for the days when you feel like hot bread at home.
Let's have breakfast together.
Bagels with avocado and poached egg one of my favorite breakfasts.
I leave here the filmed recipe, and below you have all the details.
For Bagels you need:
A cup of flour
3 generous tablespoons of yogurt (any kind, can also be Greek yogurt)
a teaspoon of baking powder
a pinch of salt
grease them with beaten egg
sprinkle seeds on top
Mix all the ingredients: flour, yogurt, baking powder and the salt. We get a dough that we divide into 4. We make the shape of bread. Grease with egg and sprinkle with sunflower seeds. (depending on taste).
Bake in the preheated oven for 15 minutes at 200 degrees.
We can enjoy them simple or prepare breakfast with them.
I cut an avocado, made a poached egg and decorated it with cherry tomatoes.
Good appetite!
If you like the recipe, I invite you to subscribe to my Youtube channel!
See you next time!
With love,
Cezara