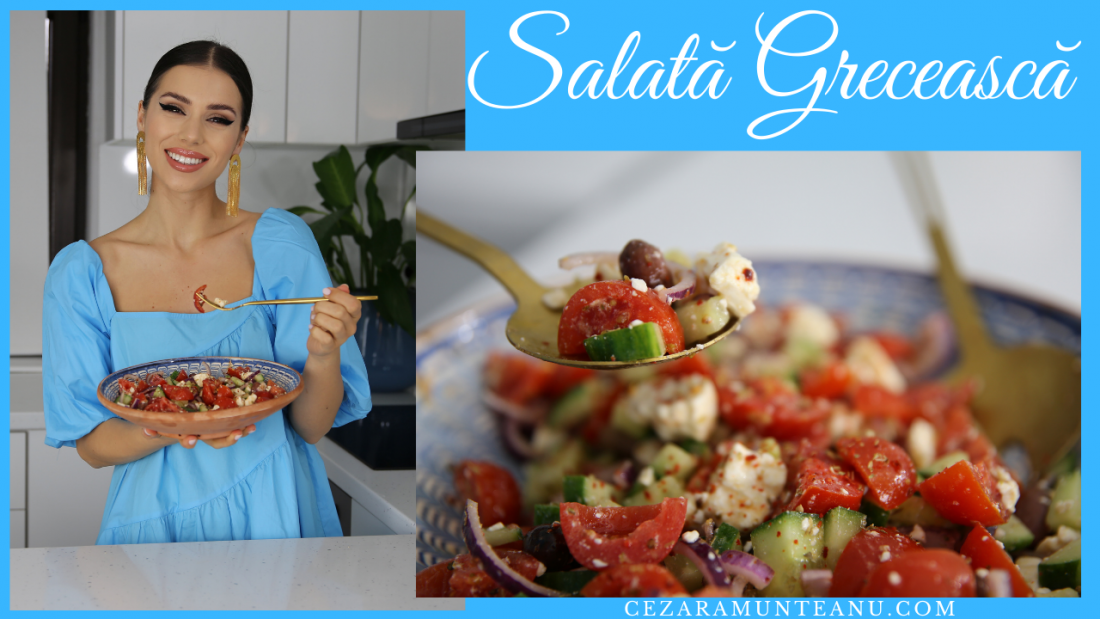 Greek Salad
Hello dears,
I'm so glad to see you again for a new recipe on Wednesday.
This week we are making a recipe with Greek taste, for those days when you dreamed of being on a terrace by the sea, listening to the sound of the waves and enjoying the best Greek salad here is the recipe.
In addition, summer is coming and we want to pay a little more attention to what we consume to present ourselves properly on the beach or if you have the opportunity to see the recipe in winter, there is no problem, I am convinced that it will awaken pleasant memories.
Also, if you want some shrimp saganaki, you have the recipe here.
Below I leave you the filmed recipe for our salad and all the details.
You need:
200 g tomatoes
150 g cucumber
100 feta cheese
30 g acclaimed pitted olives
1/2 red onion
1/2 lemon juice
a teaspoon of dried / fresh oregano
salt
pepper
1 tablespoon olive oil
Optionally you can add bell peppers (the original recipe does not contain)
Cut the ingredients mentioned above and place in a bowl.
Make the dressing from oregano, olive oil, lemon juice, salt and pepper.
Pour over.
Crush the feta cheese and mix!
It should be therapeutic!
Good appetite!
I sincerely hope you like the recipe!
Don't forget to ring the bell and share it with the person you would like to enjoy!
See you next Wednesday!
If you like the recipe, I invite you to subscribe to my Youtube channel!