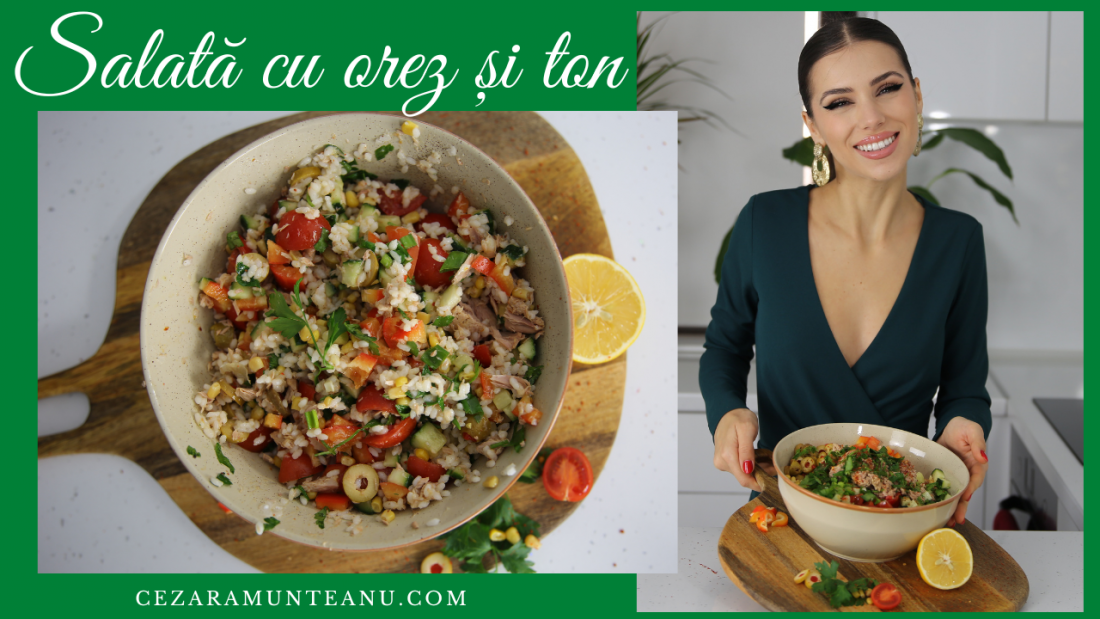 Rice and Tuna Salad
Hello dears,
Glad to see you again for a new recipe on the YouTube channel!
Today I come to you with a rice and tuna salad.
If you have leftover cooked rice in the house and didn't know what to do with it, or you just want to make a super delicious and filling salad, you have to try this recipe!
You will fall in love with her!
I leave the filmed recipe here, and below you have all the details.
You need:
250 g of boiled rice (cold)
200 g of cucumber
200 g red bell pepper
150 g cherry tomatoes
100 g of corn
100 donut filled green olives
135 g tuna (canned)
juice of 1/2 lemon
a bunch of parsley
a red onion/ green onion
salt
pepper
2 tablespoons of olive oil
We cut all the vegetables that need to be cut, then we assemble the salad. season with salt, pepper, olive oil and lemon juice.
Mix well and enjoy!
Good appetite!
Don't forget to ring the bell and share it with the person you would like to enjoy!
See you next Wednesday!
If you like the recipe, I invite you to subscribe to my Youtube channel!