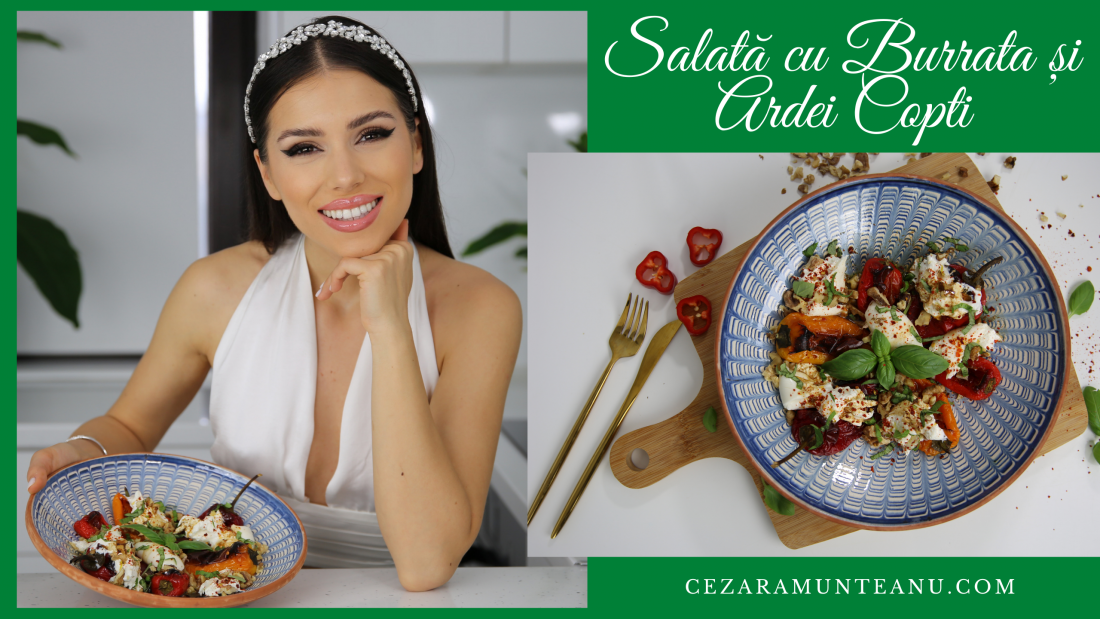 Burrata and Baked Pepper Salad (The simplest and most delicious salad) / Ready in 5 minutes
Hello dears,
As you decided on instagram, this week we come to the YouTube channel with a new salad recipe.
An extremely delicious salad! I don't know how to persuade you to try it, but I can guarantee you that your taste buds will dance.
Another white dot for this recipe is that it is made extremely quickly.
I leave here the filmed recipe, and below you have all the details.
For a salad you need:
4 medium capsicum peppers or 8 small colored peppers
a burrata cheese
fresh basil
two tablespoons of olive oil
a drop of balsamic vinegar
salt
Red pepper
a handful of  nuts
First we put the baked peppers in the oven. Grease them with salt, pepper and olive oil and leave them in the oven for 40 minutes at 200 degrees.
If you do this step in advance, the salad assembly will only take 2 minutes.
Break the Burrata and arrange it between the peppers.
Season with salt, pepper and add olive oil and a pinch of vinegar.
Cut a few fresh basil leaves and garnish the salad.
Bake the handful of walnuts in the pan for 2-3 minutes, chop them and sprinkle over the salad.
It's perfect to enjoy!
Good appetite!
I can't wait for you to tell me if you liked it.
Don't forget to ring the bell and share it with the person you would like to enjoy!
See you next Wednesday!
If you like the recipe, I invite you to subscribe to my Youtube channel!