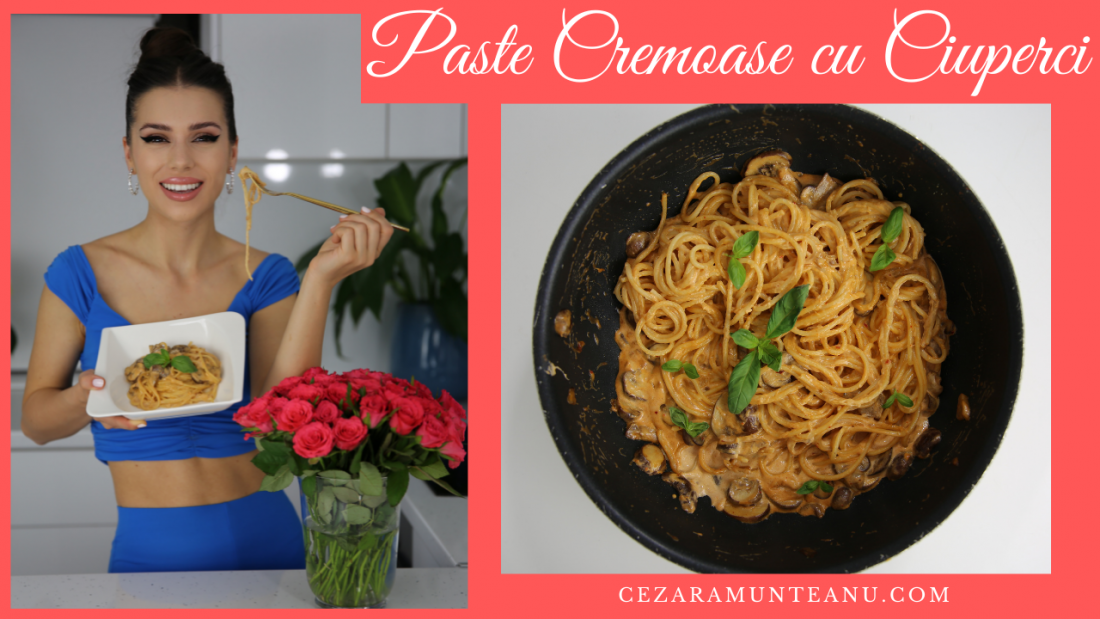 Creamy Pasta with Mushrooms (Pasta with Rosé Sauce) / The most creamy and delicious pasta
Hello dears,
Glad to see you again on Wednesday's new recipe.
This week I'm coming to you with a pasta recipe, as you requested.
They are the most creamy pasta with Mushrooms. An explosion of flavors that will conquer you.
Another recipe that is very easy to make and I am convinced that it will be on your list of favorites.
I leave here the filmed recipe, and below you have all the details.
For 2 servings of pasta (generous) you need:
250 g pasta (I used spaghetti)
300 g brown champignon mushrooms (you can use other)
a tablespoon of broth
100 ml cooking cream
1/2 white onion
2-3 cloves of garlic
50 mozzarella
salt
pepper
olive oil
1/2 teaspoon garlic powder
1/2 teaspoon smoked paprika
garnish with fresh basil
Boil the pasta according to the instructions on the box.
Cut the onion and put it in a frying pan with a tablespoon of olive oil, after the onion has hardened, add the chopped garlic and then the sliced ​​mushrooms. Let the mushrooms cook and reduce, add the aforementioned spices, broth and cooking cream. We mix well and we got the sauce.
If necessary, you can add a little pasta water to help the sauce.
Add the mozzarella over, do not mix, add the cooked pasta and only then mix well.
Garnish with basil and enjoy!
Good appetite!
I sincerely hope you like the recipe!
Don't forget to ring the bell and share it with the person you would like to enjoy!
See you next Wednesday!
If you like the recipe, I invite you to subscribe to my Youtube channel!