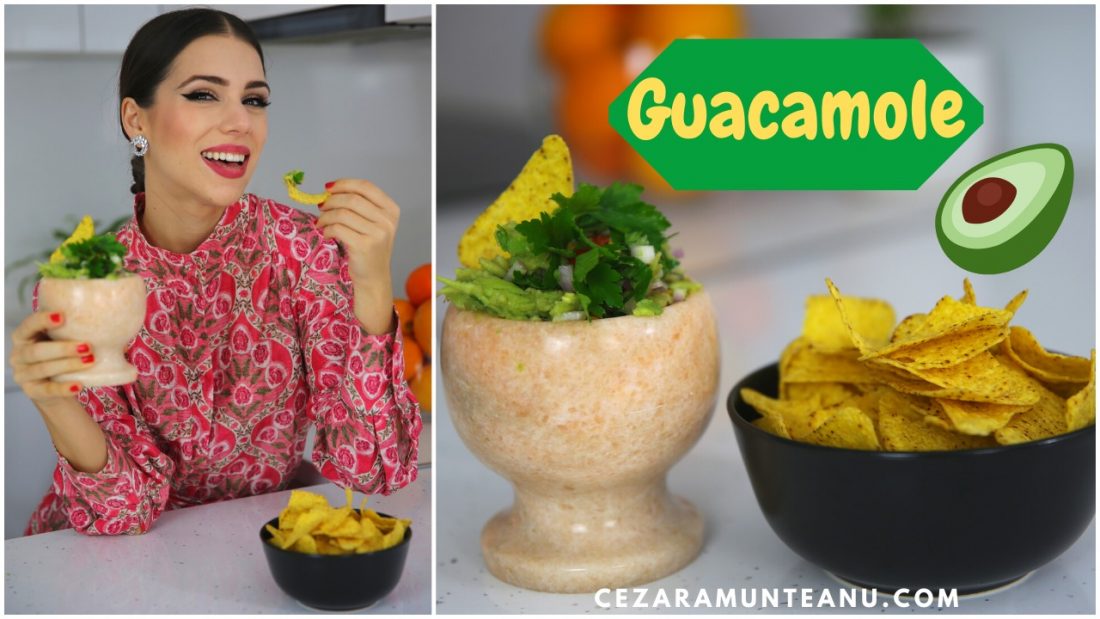 Guacamole my way
I love avocado!
Besides being extremely healthy, it is also extremely delicious!
Guacamole is suitable for breakfast, as a snack or for movie nights.
This is my version of avocado salad.
Here is the filmed recipe, and below I give you all the details.
You need:
3 ready to eat avocados
a small red onion
5-6 cherry tomatoes / a normal tomato
the juice of a lime / half a lemon
a parsley / coriander tie
jalapenos (hot peppers) – I do not use because I can not eat spicy, but in the original recipe are used
salt
pepper
a tablespoon of oil
Serve with Nachos
We clean the avocado and grind it.
Chop the onion, parsley and tomatoes.
Put them over the avocado, add the lemon juice, salt, pepper, oil and hot peppers (for those who use it).
Mix well and you are ready to enjoy!
We make sure we have Nachos around.
Good appetite!
If you like the recipe, I invite you to subscribe to my Youtube channel!
See you next Wednesday!