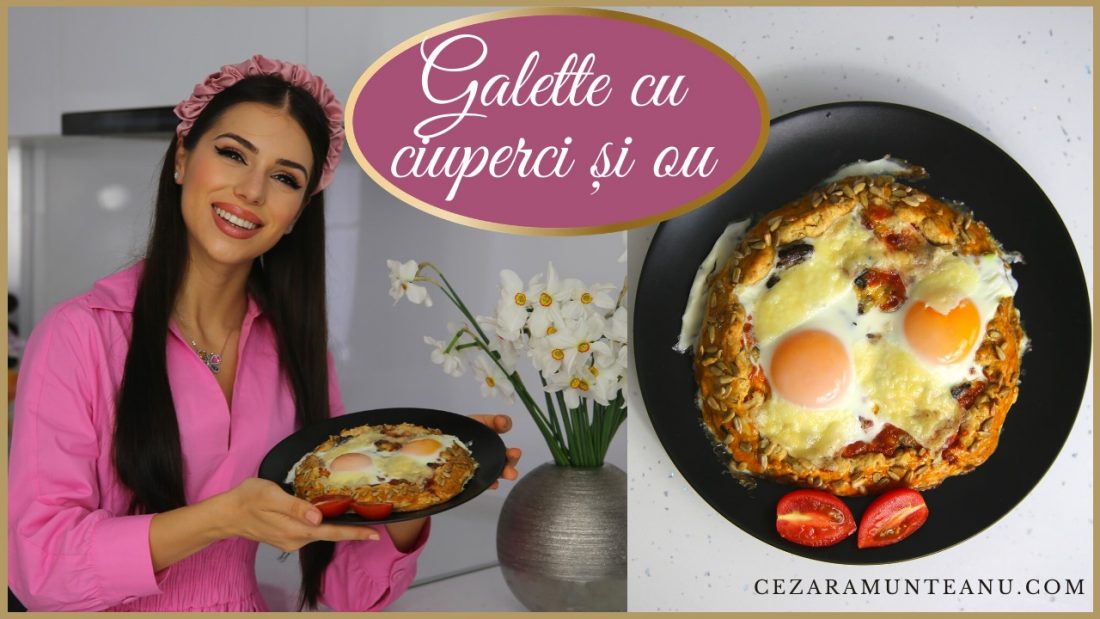 Galette with mushrooms and egg!
Hello dear,
I come to you with an ideal breakfast or brunch idea!
Galette with mushrooms and egg!
It is absolutely delicious! I guarantee you will fall in love with her!
Here is the filmed recipe, and below I give you all the details.
You need:
For the dough:
200 g of flour
80 g of cold butter
6-8 tablespoons water / milk
1 teaspoon salt
1/4 tablespoon baking powder
1-2 tablespoons seed mix
Filling:
250 g mushrooms
2 eggs
mozzarella / cheese
Parmesan
To grease:
1 egg and 1-2 tablespoons of milk
Method of preparation:
Mix flour, baking powder, salt and seeds.
Add the cold butter and mix until you get a sandy dough.
Add the milk / water and incorporate until you get the dough.
We stretch it out and form a circle.
Put the mushrooms in the middle, add the cheese / mozzarella.
Grease the edges with egg. We press seeds.
Leave in the oven for 30-40 minutes at 180 degrees.
10 minutes before it is ready, add the eggs. (depending on how soft or hard you want them)
At the end we grate Parmesan depending on the taste and enjoy!
Good appetite!
If you like the recipe, I invite you to subscribe to my Youtube channel!
See you next Wednesday!
Dearfully,
Cezara