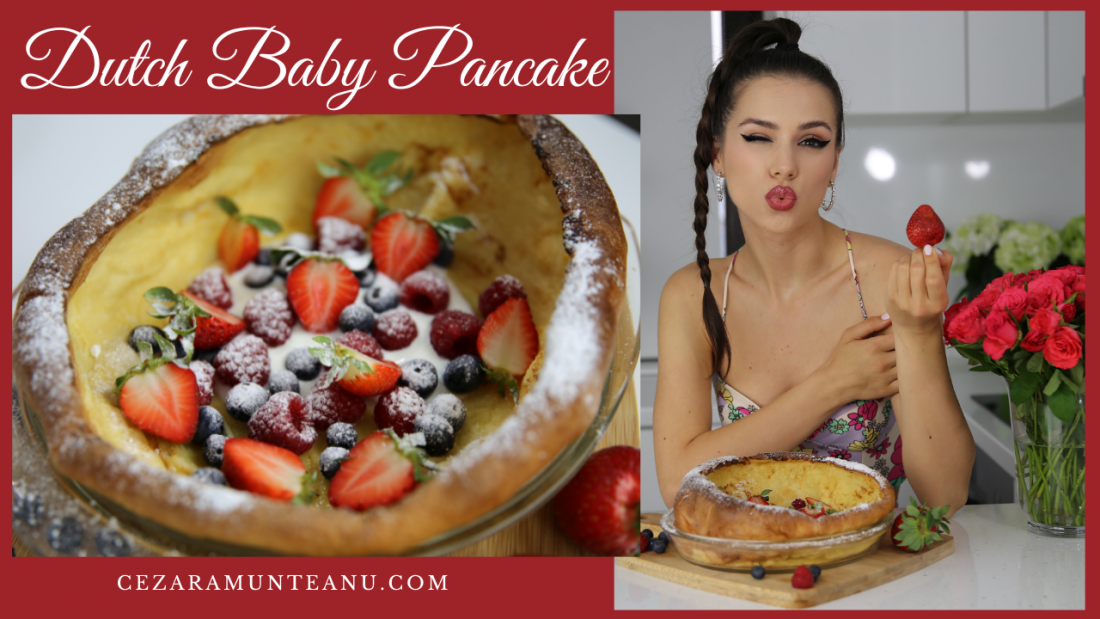 Dutch baby pancake
Hello dears,
Glad to see you again on a new recipe on Wednesday.
This week I suggest you make an extremely delicious dessert or breakfast together.
Perfect idea if you want to surprise a loved one or you want to pamper yourself.
Today we make a pancake in the oven, baked in butter, full of delicious fruits and which is very easy to make.
We only need a few ingredients that I'm sure you have at home.
I leave below the filmed recipe, and below you have all the details.
We will need:
2 eggs
120 ml of milk
a tablespoon of sugar (10 g sugar)
3 tablespoons butter (about 30 g butter)
80 g flour
a pinch of salt
a teaspoon of vanilla essence
Toppings
50 g Greek butter
100 g fresh fruit: raspberries, strawberries, blueberries
powdered sugar
Put the butter in a cast iron pan / pan and put it in the preheated oven for 5 minutes at 210 degrees.
Meanwhile, beat the eggs. Then add the sugar, salt, vanilla essence and incorporate the milk. We pour the flour in the rain.
Pour the composition obtained in the pan over the hot butter and bake for 15 minutes at 210 degrees.
You will see that it will grow nicely and brown on the edge. It will leave a little after you take it out of the oven, it's natural, don't be scared.
We put the toppings and decorate to taste.
Good appetite!
I can't wait for you to tell me if you liked it.
Don't forget to ring the bell and share it with the person you would like to enjoy!
See you next Wednesday!
If you like the recipe, I invite you to subscribe to my Youtube channel!