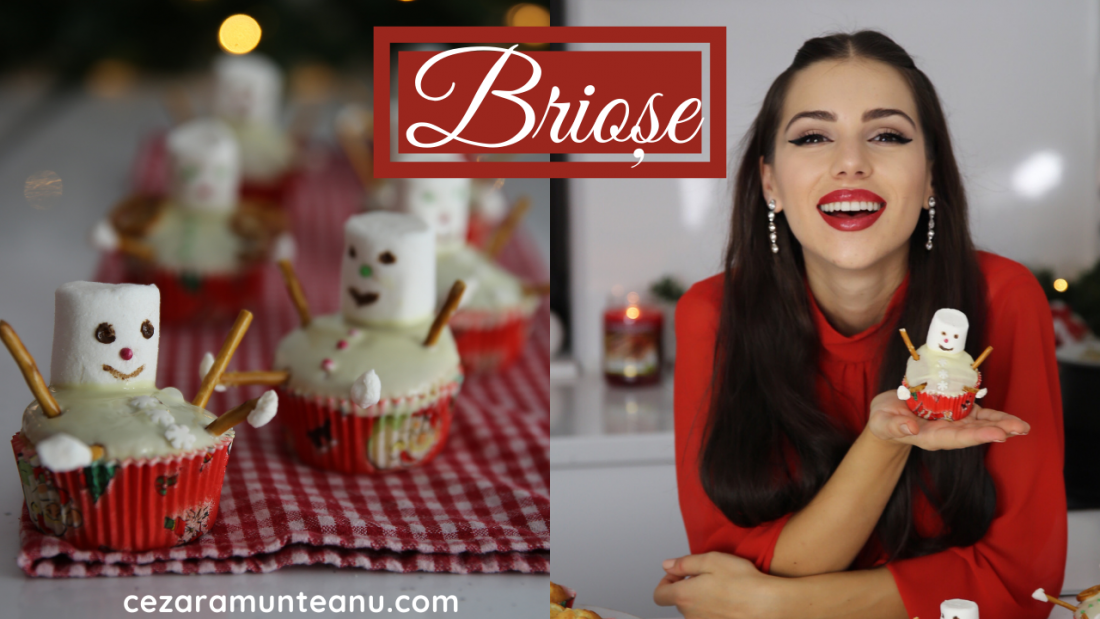 December 21, 2020
In
meniu
Snowmen Muffins (Christmas Edition)
Hello dears,
Here we have another delicious recipe for the Christmas Edition! Today we make some extremely cute muffins together! Some muffins that look like snowmen!
I guarantee everyone will love them!
Here is the filmed recipe, and below I give you all the details!

For about 16 muffins
We will need:
200 g of yogurt
200 ml of oil
300 g of flour
200 g of sugar
a pinch of salt
3 eggs
a baking powder
a vanilla sugar
the juice of half a lemon
For decoration we need:
a white chocolate
marshmallows
sticks
sprinkles
It's an extremely simple recipe! All you have to do is put all the ingredients in the bowl and mix them well!
After obtaining the composition we put it in the forms of Muffins.
Bake for 20-25 minutes at 180 degrees!
After removing the muffins from the oven, decorate them to taste. We're trying to make them look like snowmen!
I hope you liked today's recipe too!
I invite you to subscribe to my Youtube channel!
Merry Christmas!
Dearfully,