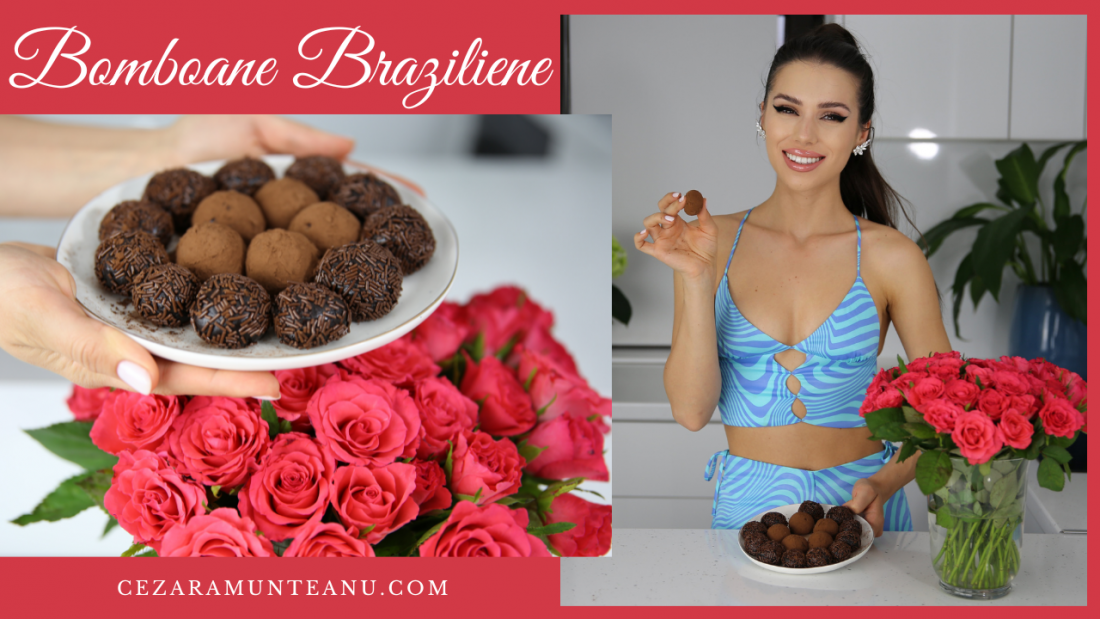 Brazilian Candy / Brigadeiro Candy
Hello dears,
I'm glad to see you again for a new recipe on the YouTube channel. This week I propose to make together some absolutely delicious candies that actually melt in your mouth.
The recipe originates in Brazil, so I hope it will be a source of joy for lovers. Candies with just a few ingredients, imagine the taste of condensed milk and cocoa. A wonder.
I leave you the video recipe here, and below you have all the details.
You need:
400 g of condensed milk (you can find it at the Russian store)
60 g of cocoa
40 g of butter
a pinch of salt
50 g of sprinkles
Put the cube of butter in a non-stick pan and let it melt. Then add the condensed milk and turn the heat to low.
Add a pinch of salt and cocoa powder.
We mix the composition for 10 minutes.
You will see that slowly, slowly the composition thickens.
After 10 minutes, put it in another bowl and let it cool down to be able to handle the material.
We start to form balls and give them through the candies.
and that's it!
Such a simple recipe to make and so delicious!
I sincerely hope you like it!
Good appetite!
I invite you to subscribe to my Youtube channel if you liked the recipe.
See you next Wednesday!
With Love,
Cezara