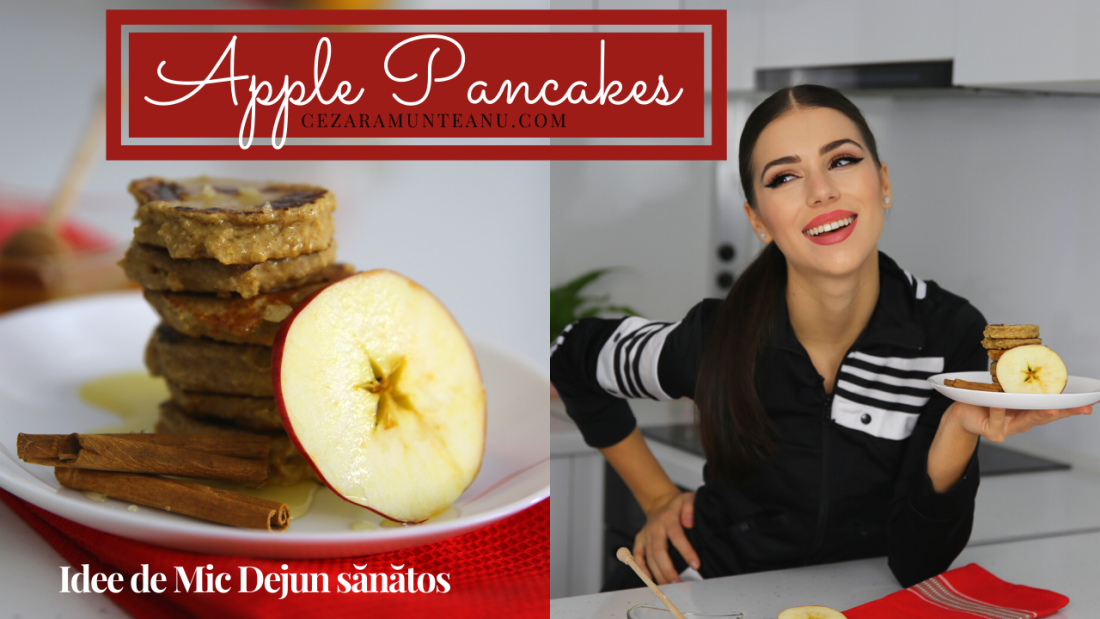 Apple Pancakes (Healthy Breakfast Idea)
Hello dears,
Glad to see you again on a new recipe on Wednesday! We are still in the period with healthy recipes, so today I suggest you make apple pancakes together, without flour, without sugar and extremely delicious! They are perfect for breakfast or as a snack.
Here is the filmed recipe, and below I give you all the details.

For a portion you will need:
An Apple
An egg
An egg white
A tablespoon of honey / Maple Syrup
125 g of oatmeal
A quarter teaspoon of baking powder
A cinnamon powder
A drop of vanilla essence
We take the apple and cut it into cubes. Put it in the pan with a drop of water and a tablespoon of maple syrup. Let it bake until soft. Put in the blender oatmeal, apple, egg, egg white, baking powder, cinnamon and vanilla essence. Mix until you get a paste, then put in the pan to bake (without oil).
Put on a plate, serve with honey / jam / yogurt.
So simple!
If you like this recipe, I invite you to subscribe to my Youtube channel!
Good appetite!
Dearfully,
Cezara