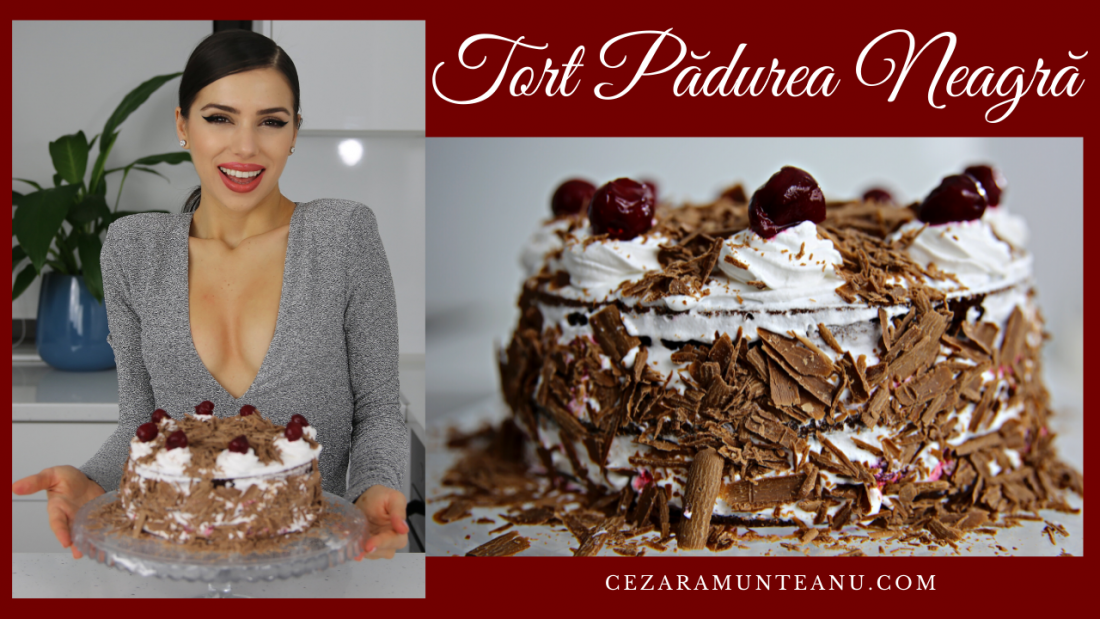 Foret Noire Cake
This week is a holiday!
It's been 2 years since I started this beautiful journey with the YouTube channel and the cooking vlog.
The first recipe posted on the channel was Sushi. It all started with a game, but 2 years later we are more and more here and I can only be grateful for that.
As a sign of gratitude that you are with me, I come to you with this cake recipe. Cakes are eaten on holidays, anniversaries or whenever we feel like it. They do not come with a complicated recipe, but with a cake that can be made by anyone and can be enjoyed.
Black forest cake, a cocoa top syrupy with cherry syrup, whipped cream, sour cherries and decorated with chocolate flakes.
Absolutely delicious!
Thank you again for being with me and I hope you will continue to do so!
I leave you the recipe here, and below you have all the details!
You need:
6 eggs
55 g butter
150 g of flour
a pinch of salt
a baking powder
200 g of sugar
a drop of vanilla essence
40 g of cocoa
We decorate the cake with
600 ml liquid cream
100 g powdered sugar
300 g cherries
3 tablespoons sugar
optionally you can add 10 ml of sour cherry
The eggs must be at room temperature.
Beat the eggs with the sugar until they double in quantity. Melt the butter. Add the vanilla essence and butter over the eggs.
Mix the dry ingredients and incorporate them with the wet ones.
Preheat the oven to 165 degrees. Leave in the oven for 25-30 minutes at 165 degrees. (I used a 21 cm diameter tray). Until the toothpick test passes.
Let the countertop cool. We cut in 3.
Put the cherries on the fire and boil with the sugar. After they have boiled, drain the cherries.
We syrup the top with the juice obtained from cherries.
We are preparing the cream. Beat it in a mixer with powdered sugar. We keep it cold until we use it.
We make chocolate flakes.
When we have the top, the cream, the cherries, the syrup and the chocolate flakes we are ready to assemble the cake.
Good appetite!
I sincerely hope you like the recipe!
Don't forget to ring the bell and share it with the person you would like to enjoy!
See you next Wednesday!
If you like the recipe, I invite you to subscribe to my Youtube channel!