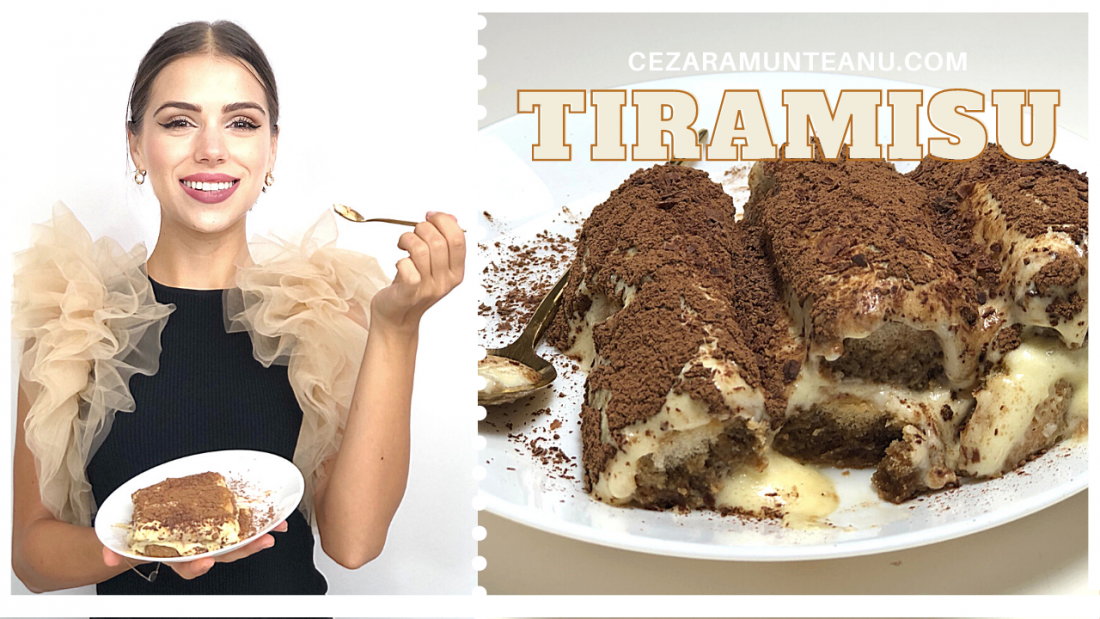 Tiramisu
Hello dear ones, I'm glad to see you again at "Wednesday's Recipe".
This week we will make together a dessert much loved by everyone: Tiramisu.
It's extremely simple, you just have to be patient to leave it in the fridge.
I leave the video here and give you all the details below.
We will need:
200-300 grams of biscuits (depending on the size of the tray you have)
500 grams of Mascarpone
140 grams of sugar
400 ml of coffee (sweetened or unsweetened, depending on how you prefer)
a drop of vanilla essence
5 yolks
4 egg whites
a pinch of salt
50 grams of cocoa (powdered)
First of all, we deal with the cream. Mix the yolks with the sugar. Then put the Mascarpone cream and vanilla essence and mix with the mixer.
Beat the egg whites with the salt powder.
Mix the two compositions and set the cream aside.
Soak the biscuits in the coffee and put them in the pan, put the cream on top, then do the same with the next layer. Powder with cocoa and refrigerate for at least 3 hours.
We decorate and enjoy!
If you liked the recipe, I invite you to subscribe to my Youtube channel.
Good appetite!
Dearfully,
Cezara