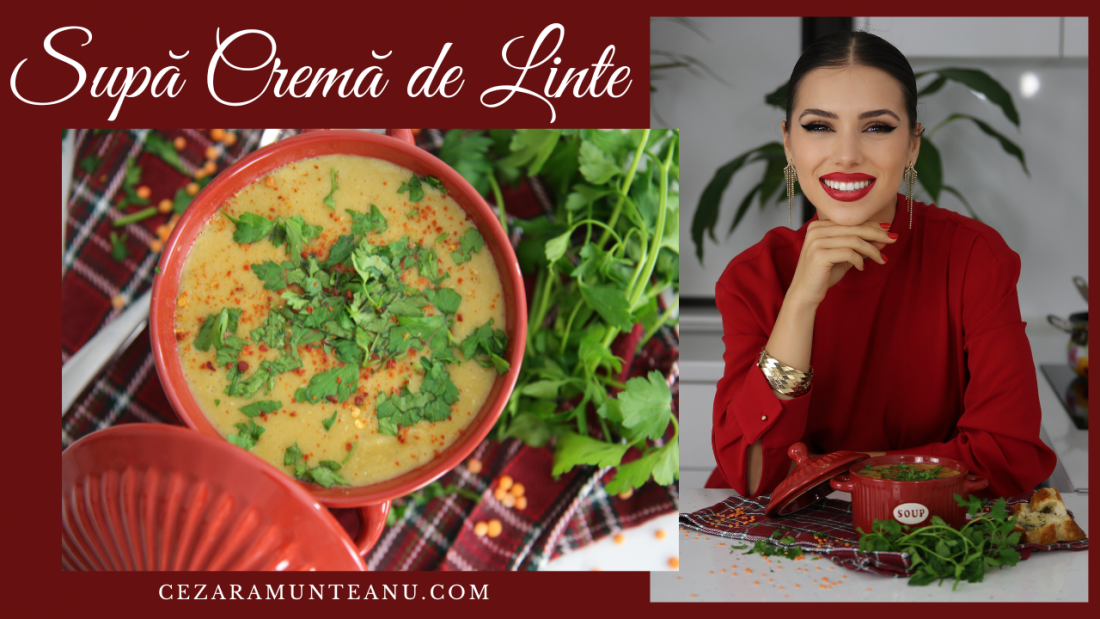 Lentil Cream Soup
Hello dears,
This is the perfect time for a delicious soup!
Today I propose to make Lentil Cream Soup together.
A recipe with few ingredients, which is prepared quickly and is super delicious!
I leave the filmed recipe here, and below you have all the details.
You need:
250 g of red lentils
1/2 lemon juice
3-4 cloves of garlic
a potato
a carrot
an onion
parsley
3 tablespoons of olive oil
salt
pepper
1 teaspoon of cumin (if you don't like it you don't have to put it)
1.5 l of water/vegetable stock/vegetable juice
we serve it with flat bread or croutons
We wash the lentils in some water.
Chop the onion and sauté it in the olive oil. Add the diced potato and the grated carrot. Then add the garlic and lentils and leave for another minute. Add the hot water over the lentils and let everything boil for 30 minutes. While boiling, add salt, pepper and cumin. After the 30 minutes, we use the vertical mixer to chop all the vegetables. add the lemon juice and mix. (if you like it more sour, you can add more lemon juice).
Serve it with greens and croutons.
Good appetite!
Don't forget to ring the bell and share it with the person you would like to enjoy!
See you next Wednesday!
If you like the recipe, I invite you to subscribe to my Youtube channel!