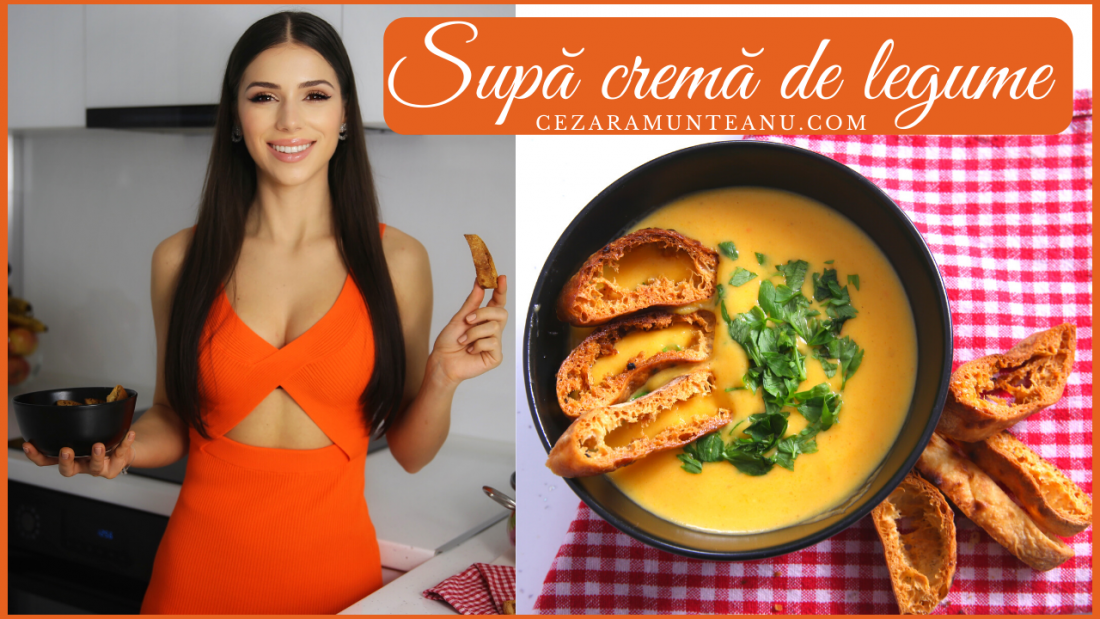 Vegetables Cream Soup (best recipe)
Because it is warm and beautiful outside and we have fresh and good vegetables, I suggest you make this vegetable cream soup together.
I love it!
I like that it is an extremely easy recipe and I prepare it every time I feel like soup.
I leave here the filmed recipe, and below you have all the details.
We will need:
a bell pepper
3 medium potatoes / 2 larger potatoes
2 carrots
a parsnip
a piece of celery
an onion
parsley for garnish
200 ml cooking cream
salt
pepper
hot / sweet paprika
oil
bread for croutons
The first time we will clean and cut all the vegetables.
Peel and chop the onion, put it in a frying pan with a little oil. Then add the vegetables. Let them harden a little. Add enough water to cover them. Let it boil for 30-40 minutes. After the vegetables have boiled, season to taste with salt, pepper and hot or sweet paprika. Mix well.
Chop the vegetables with the vertical mixer. Add the cooking cream and mix well.
If you want to make this fasting soup you can add coconut milk instead of cooking cream or leave it simple.
Good appetite!
If you like this recipe, I invite you to subscribe to my Youtube channel!
With love,
Cezara