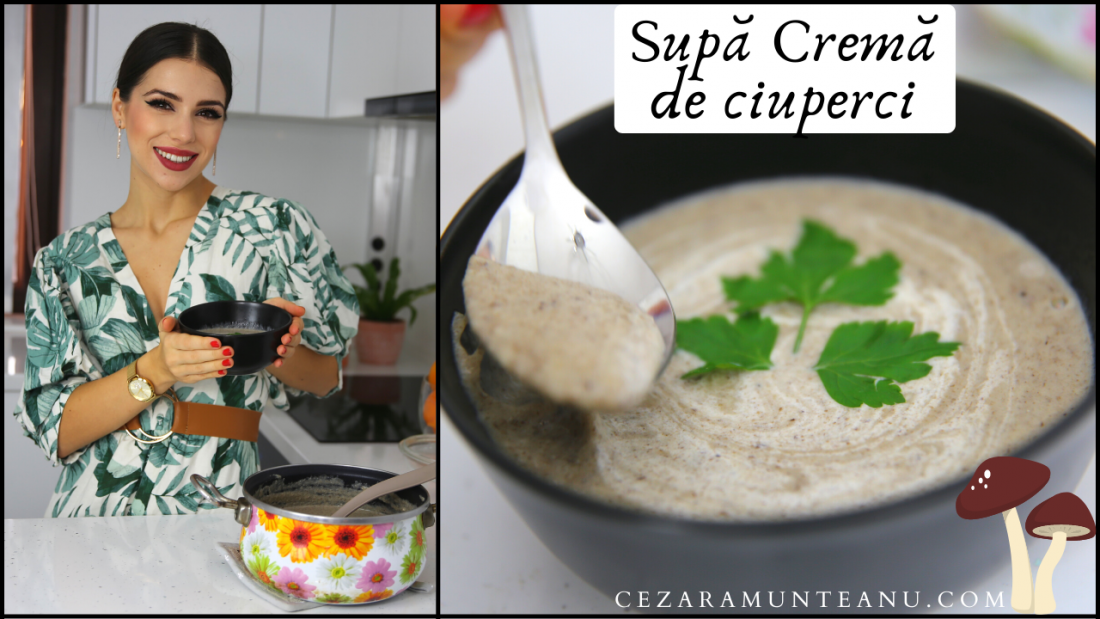 Mushroom cream soup
The best Mushroom Cream Soup!
This recipe is so good that I had to share it with you!
I warn you that it can be addictive! You will not stop after a bowl of soup, the 2nd will follow!
Here is the filmed recipe, and below I give you all the details.
We will need:
an onion
5 cloves of garlic
30 grams of butter
2 medium potatoes
500 g brown champignon
400 g wild mushrooms / But you can also use white or brown champignon
I make mushroom combinations for more flavor
salt
pepper
50 g  parmesan
250 ml of cooking cream
Chop the onion and garlic. In a pot, melt the butter and put the onion to harden, add the garlic. Meanwhile, peel and chop the potatoes. We put them in the pot and add enough water to cover them. Let them boil for 20 minutes. Meanwhile, cut the mushrooms. After the potatoes are cooked, add the mushrooms. Put enough water to cover them and let it boil for another 20-30 minutes. Season with salt and pepper to taste.
Blend the soup, add the Parmesan cheese and the liquid cream.
The soup is ready!
If you like the recipe, I invite you to subscribe to my Youtube channel!
Good appetite!
With love,
Cezara