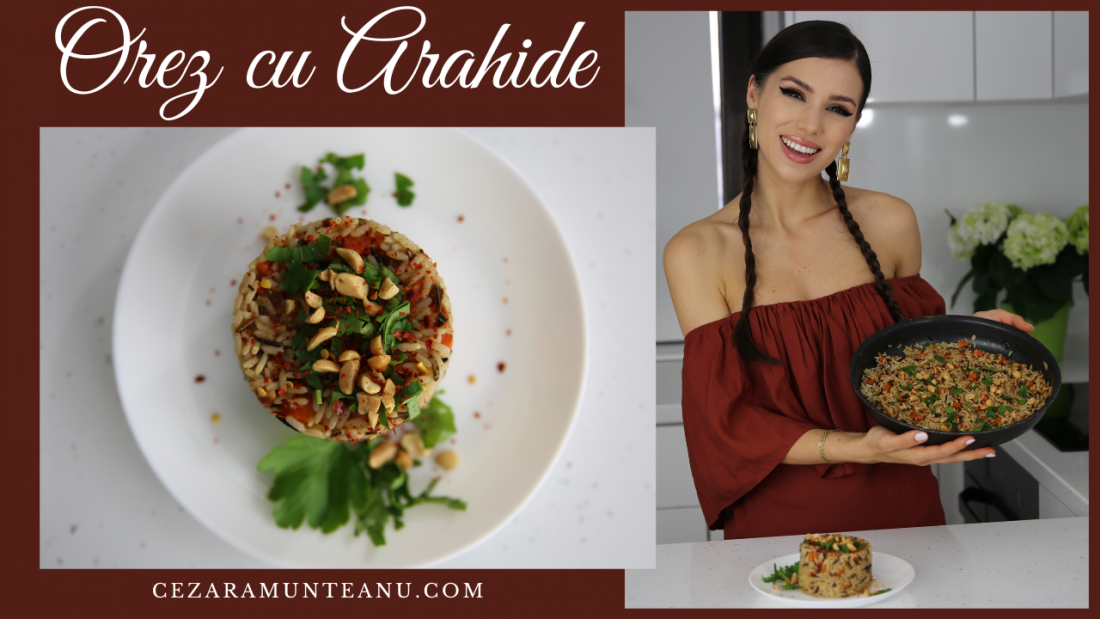 Rice with peanuts/ Best Rice Recipe Ever
Hello dears,
I'm glad to see you again for a new recipe on the YouTube channel.
This week I propose to make the best rice in the world.
I guarantee you will fall in love with this recipe.
You can eat it as a side dish with a piece of meat/fish or as a main dish with a salad.
I leave the filmed recipe here, and below you have all the details.
You need:
a cup of rice
a green onion
2 carrots
a handful of peanuts
5 tablespoons of soy sauce
a tablespoon of peanut butter
2-3 cloves of garlic
salt
pepper
parsley
olive oil
Boil water in a pot. When it starts to boil, add the rice. Add 2 cups of water to a cup of rice. when the water has gone down, it means it's ready.
Chop the onion and cook it, add the garlic after the onion has cooked. Meanwhile, clean and dice the carrot. We put it in the pan and let it cook. Add the peanut butter and soy sauce.
We also chop the hazelnuts (peanuts) and throw them into the pan.
Mix well in the pan and if the rice is cooked, add it too.
We incorporate the sauce and the vegetables with the rice, and then serve.
Decorate with parsley.
Good appetite!
I can't wait for you to tell me if you liked it.
Don't forget to ring the bell and share it with the person you would like to enjoy!
See you next Wednesday!
If you like the recipe, I invite you to subscribe to my Youtube channel!