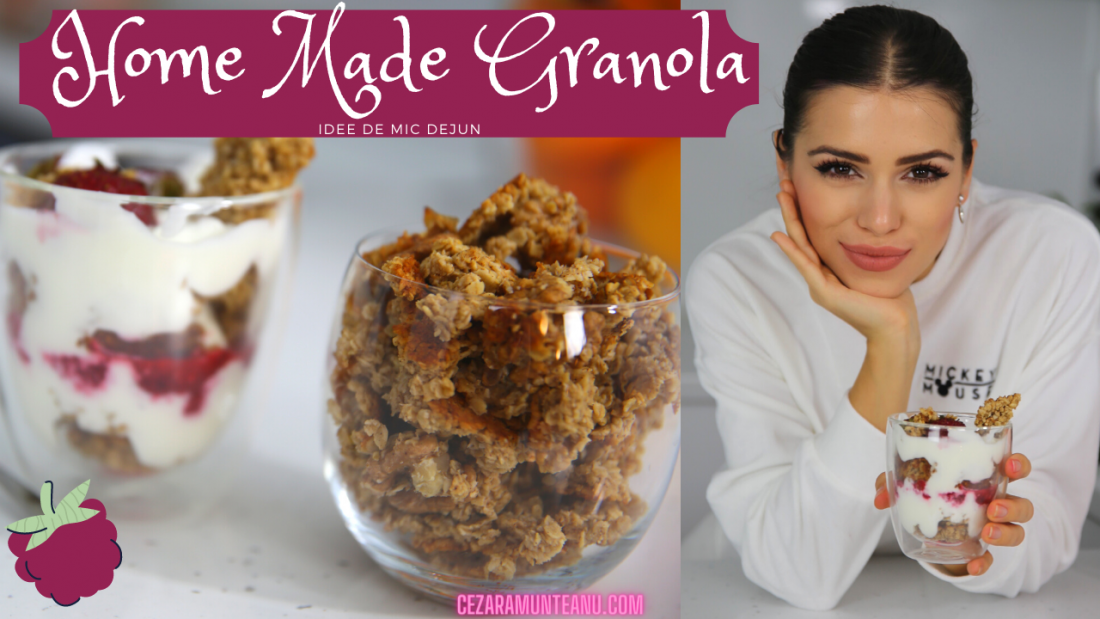 Home Made Granola ( Healthy Breakfast Idea)
Hello dear,
I am very happy to see you again for a new Recipe on Wednesday! As you know I started the challenge  21 days without sugar, so I come up with an extremely delicious and healthy Breakfast alternative and most importantly, Sweet!
There are countless healthy sweet alternatives, this does not mean that it is not caloric, but it means that our body processes it differently.
Today I suggest you make Granola together! I'm convinced that you know what it is and that you've seen those fancy granola bags in supermarkets. I tell you that it is extremely simple to make your granola at home and it is also very advantageous.
Here is the link to the recipe, and below I give you all the details.

We will need:
A cup of oatmeal
3 tablespoons coconut butter
3 tablespoons coconut flakes
a drop of vanilla essence
120 ml of maple / honey syrup
a handful of nuts
All we have to do is put everything in a bowl and mix well. Then put the composition in a pan and bake for 10 minutes at 200 degrees.
Remove from the oven, leave to cool and break into pieces. We store them in a casserole and eat them every time we feel like it.
I recommend serving it with yogurt or milk.
If you like the recipe, I invite you to subscribe to my Youtube channel!
Good appetite!
Dearfully,
Cezara