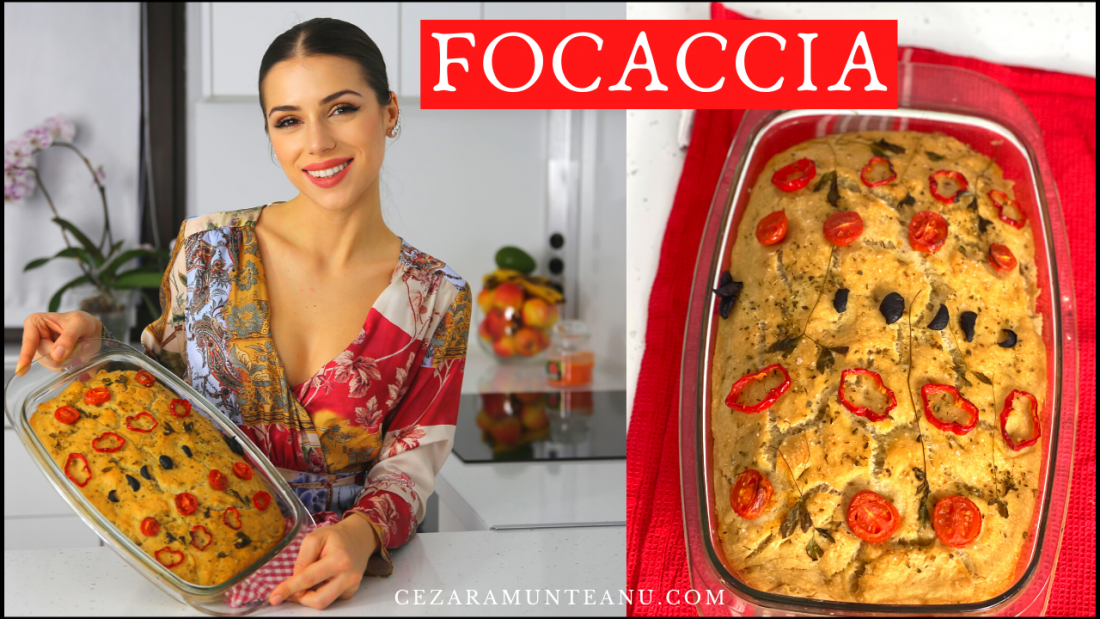 Focaccia (the easiest recipe)
Freshly returned from Italy, I couldn't help but come to you with a specific recipe.
Today we make together the easiest Focaccia recipe.
Here is the filmed recipe, and below I give you all the details.
You need:
4 cups flour

7 g of dry yeast

olive oil

salt to taste

2 cups of lukewarm water

These are the ingredients for the dough.

Over this we can add whatever toppings we want: I used olives, bell pepper, parsley, oregano.

Mix the flour with the salt and yeast. Add lukewarm water and mix well. When we get the dough, add 2 tablespoons of olive oil and incorporate them.
Cover with a towel and leave in a warm place and let rise for at least an hour (it should double your volume). Grease a pan with oil.
We put it in the pan, grease it with oil and wait another 30 minutes. In the meantime we can prepare the toppings. When it is ready to bake, we decorate it as we like. Bake for 35-40 minutes at 200 degrees.
Preheat the oven.
Good appetite!
If you like the recipe, I invite you to subscribe to my Youtube channel!
Share the recipe with the person you would like to enjoy.
See you next time!