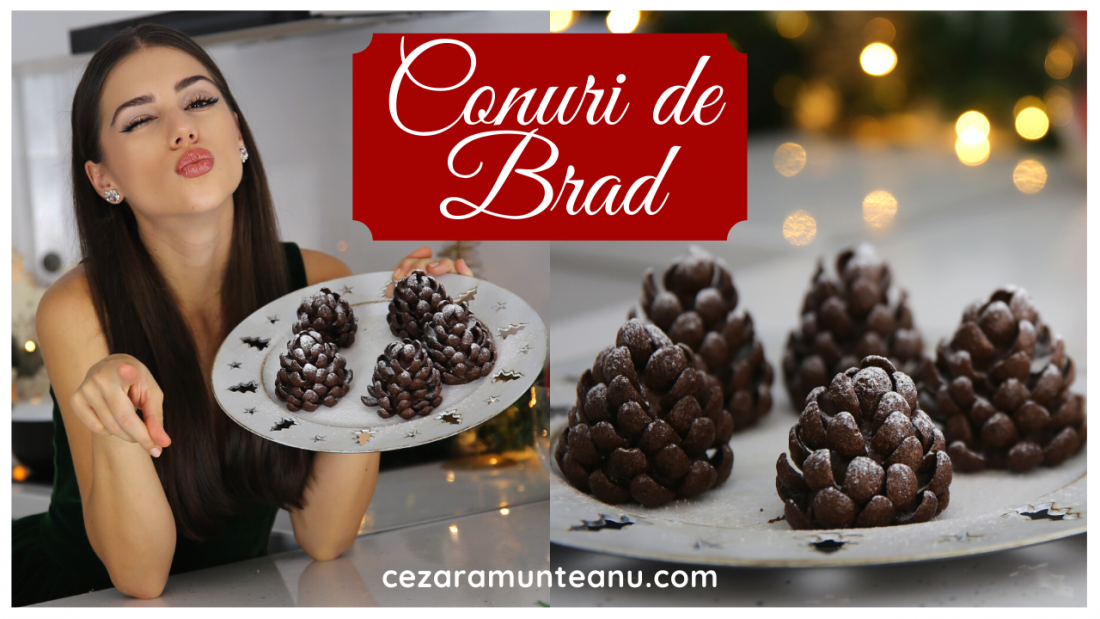 Christmas Tree Cones (Christmas Edition)
Hello dears,
I am so glad to see you at the Christmas Edition with an extremely delicious new recipe. Today we will make some Christmas Tree cones together! So beautiful that you don't feel like eating them, but when you taste them you can't stop until you devour them.
A combination of flavors that will surely turn you on your back!
Here is the filmed recipe, and below I give you all the details.

We will need:
150 g Dark chocolate
100 g Caramels
50 g Unsalted butter
50 g Peanut Butter
Cereal Flakes (Chocapic)
Garnish with powdered sugar
First, I will melt the chocolate candies. During this time, I will mix the butter with the peanut butter, but don't forget to stir in the chocolate from time to time.
After the chocolate and caramel have melted and mixed, pour over the mixture in the bowl. Stir well, then let the composition cool until it hardens.
After the composition has hardened, we shape it in the shape of a cone / fir tree, after which we put round the cereal flakes.
At the end we decorate with powdered sugar and that's about it!
They are extremely delicious!
If you like this recipe, I invite you to subscribe to my Youtube channel!
Happy celebrations!
Dearfully,
Cezara