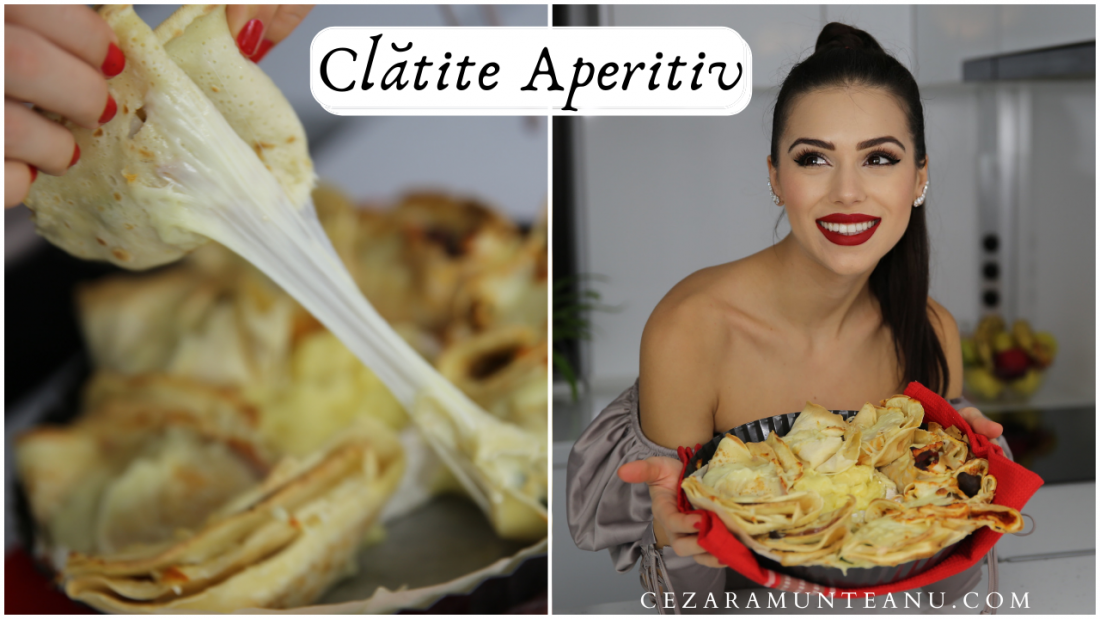 Stuffed Salty Crepes with Camembert
How glad I am to see you again at Wednesday's Recipe!
This week we are making a recipe that will satisfy all the greedy.
Who doesn't love crepes? Salty or sweet, I love them anyway!
We will make salty crepes filled with everything for everyone, and in the middle, we will have a camembert cheese in which to soak all the wonders.
Here is the filmed recipe, and below I give you all the details.
For 15 pancakes we will need:
2 eggs
500 ml of milk
400 g of flour
250 ml of mineral water
a pinch of salt
For the filling we will use:
tomato sauce
cheese
mozzarella
mushrooms
maize
spinach
ham
muscle
chicken breast
Everything you like!
We'll also need a Camembert cheese.
Mix all the pancake ingredients in a bowl. Then we take a part of the composition and put it in the pan.
After we have finished making the crepes, we put the camembert cheese in the oven in the tray in which we will put the crepes. We place it in the middle and leave it in the oven until we fill the crepes.
We put fill the crepes everything we want. Remove the cheese tray from the oven. Arrange the crepes around the cheese and place the grated mozzarella between and on the crepes.
Leave in the oven for 10-15 minutes until the cheese melts.
If you like the recipe, I invite you to subscribe to my Youtube channel!
Good appetite!
With love,
Cezara