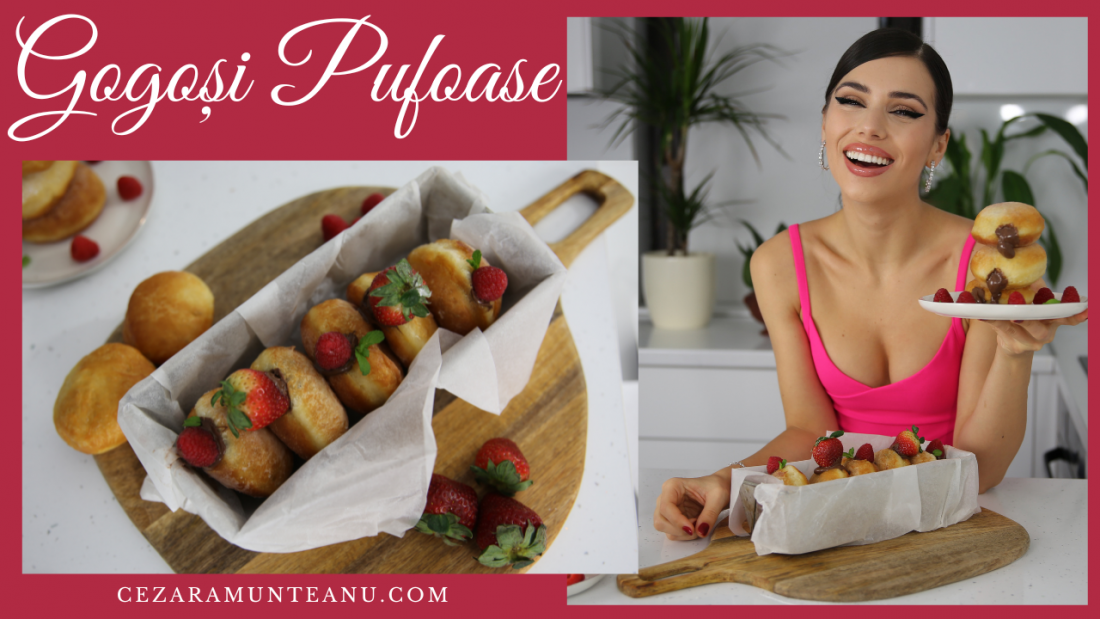 The Fluffiest Chocolate/Sweet Donuts
Hello dears,
I'm glad to see you again for a new recipe on the YouTube channel.
This week I want to propose that we make together the most fluffy and delicious Donuts.
I guarantee you've never had such good donuts.
You will surely conquer everyone with them!
I leave the filmed recipe here, and below you have all the details.
For 40 donuts you need:
800 g of flour
6 eggs
15 g dry yeast
40 g of powdered milk
60 g of sugar
150 g powdered sugar (to roll them at the end)
200 g of butter
a splash of vanilla essence
a pinch of salt
1 l of oil for frying
we fill them with:
chocolate cream
Sweety
fruits
Put 50 ml of warm water, dry yeast and a spoonful of sugar in a bowl. mix and then set aside for 10 minutes.
Then we mix the yeast with the sugar, milk powder, salt powder, flour and eggs.
We knead the dough well (I left it for 10 minutes in the robot). Then we incorporate the butter at room temperature.
We will get a soft dough. It is natural that it should be so. We put it in a bowl greased with oil to rise. We leave it in a warm place for at least 2 hours, until it doubles in volume.
After the dough has risen, we divide it into 2 parts so that we can handle it more easily.
Spread it on a surface greased with oil/butter or flour. With the help of a glass or cups make circles. After obtaining the gogonelles, we leave them aside for another 30 minutes.
Heat the oil and fry each donut on one side and the other until golden.
After frying them, we take them out on a paper napkin to absorb the oil.
We roll them in powdered sugar and fill them with the help of a pipebag.
Decorate with fruit and enjoy.
Good appetite!
I invite you to subscribe to my Youtube channel if you liked the recipe.
See you next Wednesday!
With Love,
Cezara