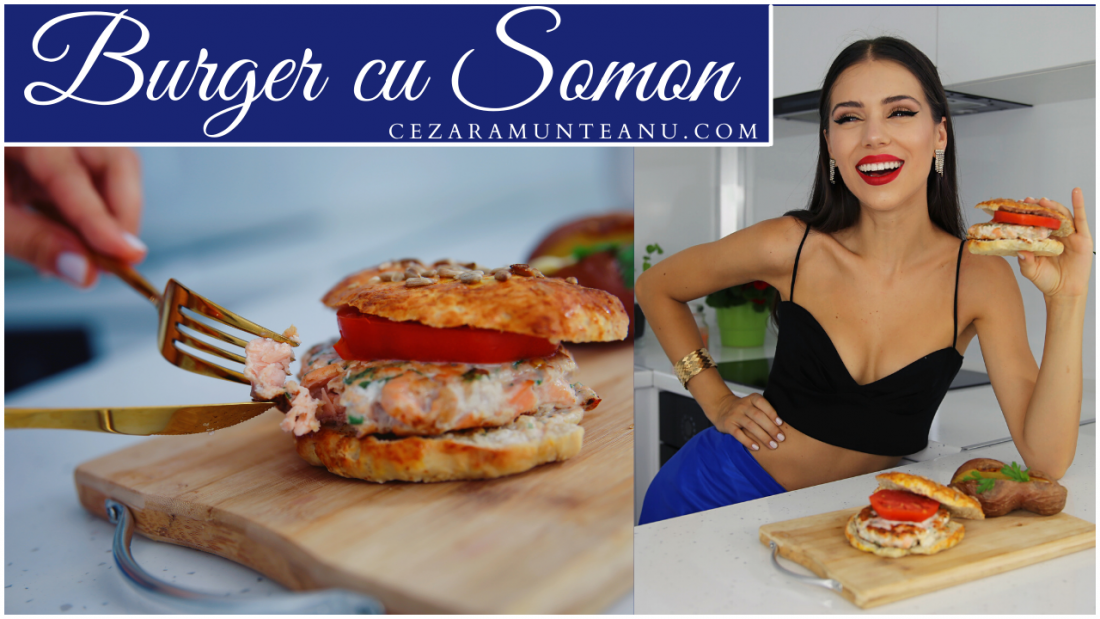 Salmon burger (homemade bun, super delicious and light recipe)
With longing for the holidays, with the sea in mind and with a soul full of joy, I share this salmon burger recipe.
It's a dream. A recipe that is also recommended for those ones on a diet.
You also have in the filming the recipe for the bun that we will use.
Everything is prepared with love, only with chosen ingredients, so we have a guaranteed recipe for success.
I leave here the filmed recipe, and below you have all the details.
For 2 burgers we will need:
150 g of salmon
the juice of half a lemon
an egg white
3-4 cloves of garlic
3-4 tablespoons breadcrumbs / chopped cornflakes
a few parsley leaves
salt
pepper
The recipe for the bun is the same as at Bagels, you can find it here.
We assemble the burger to taste, but I used a tomato and a yogurt sauce.
For the sauce we need:
3 tablespoons yogurt (can also be Greek)
a few mint leaves
a tablespoon of lemon juice
salt
pepper
If you have the bun, start with the burger, if I don't recommend making the buns first, because they stay in the oven for 15 minutes.
Let's move on to the burger. Remove the skin from the salmon (if it has any), cut it in half. We cut half the quantity into cubes. We put the other half in the blender with all the ingredients mentioned above. We mix the obtained pasta with the salmon pieces. Form two burgers and fry them in a pan with a little oil.
About 3 minutes on each side (salmon has a short cooking time).
When it's ready, we assemble the burger and enjoy it!
Good appetite!
If you like the recipe, I invite you to subscribe to my Youtube channel!
See you next time!
With love,
Cezara