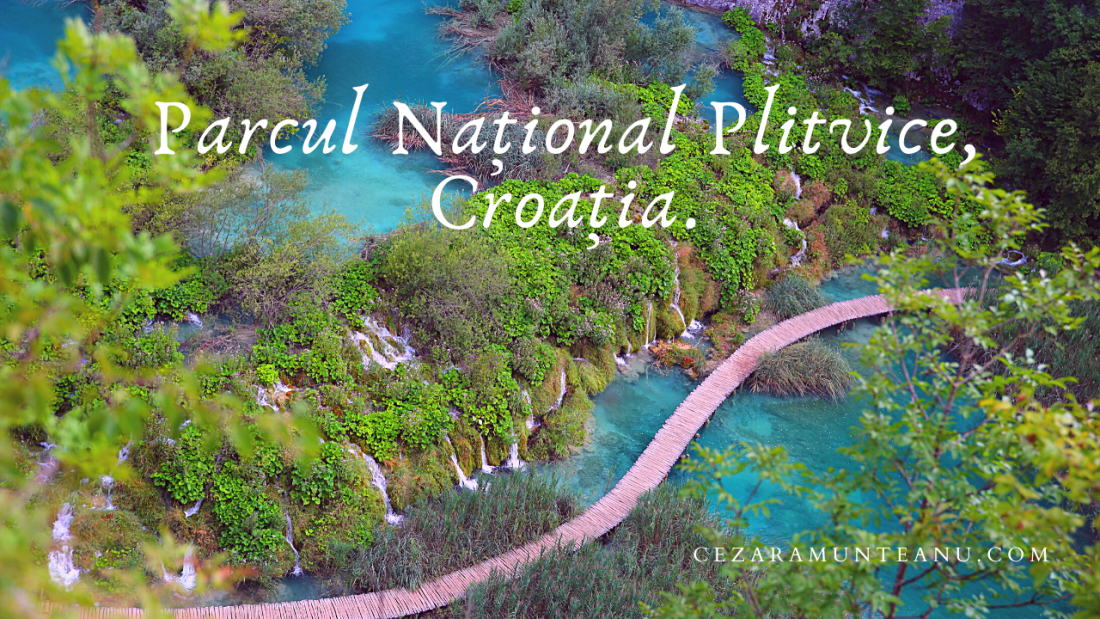 Plitvice Lakes National Park
Hello, dear ones!
As I promised you last week, today we have the article and the Vlog about Plitvice National Park! Paradise on earth! It sounds too good to be true, but the good news is that it is very true! Located only 1200 km from Bucharest, a place that must be visited several times in life! A place where I was amazed everywhere. So much beauty gathered together is less common.
Here is the vlog about our experience at Plitvice. I hope the pictures convince you to visit this place.
On our way from Dubrovnik home we decided to stop and visit Plitvice National Park.
From Dubrovnik to there I did about 5 hours. The National Park is located halfway between Zagreb and Zadar (so if you have this route in mind, do not avoid making a stop here).
We arrived in Plitvice around 15:00, it was raining and we thought we would not be able to visit the park. Fortunately, in a few minutes the weather cleared and we were able to go buy tickets.
Where do you park at Plitvice Lakes and how much does it cost?
There are two entrances to the park: Entrance 1-Rastovača and Entrance 2-Hladovina.
No matter where you choose to park, there is a bus that connects the two entrances. If you choose to enter a route from Entrance 1, (we entered there) and then leave the park at Entrance 2, there is no problem to get to the parking lot where you left your car.
Parking was 7kuna / hour. Payment is made both in cash and by card.
How much are the tickets?
Tickets vary depending on the season, we were in August. The entrance until 16:00 was 200 kuna, and after 16:00 150 kuna.
Children up to 7 years old and people with disabilities have free access. Students and larger groups receive discounts.
The entrance ticket includes transport by bus and / or boat, depending on the chosen route.
It is best to check the price list here.https://np-plitvicka-jezera.hr/en/#
Which route to choose?
The park is divided into two zones, each zone being served by a separate entrance:
Lower Lakes – Entrance 1
Upper Lakes – Entrance 2
Depending on the time you want to spend in the park, you have several trails.
Entrance 1: A = 2-3 hours, B = 3-4 hours, C = 5-6 hours K = 6-8 hours
Entrance 2: E = 2-3 hours, F = 3-4 hours, H = 5-6 hours, K = 6-8 hours
As you can see, the K route can be started from both sides. For the others you have to travel by bus from Entrance 1 to Entrance 2. The routes are well signposted and many of them intertwine.
We chose route B, for 3-4 hours. We finished it in 3 hours, during which time we went relaxed, took many photos and videos, went by boat, waited for the boat and went by bus. In conclusion, if we knew that the estimated time is all with stops and easy walking, we would have chosen a longer route.
I advise you to have comfortable shoes because you have to go up and down.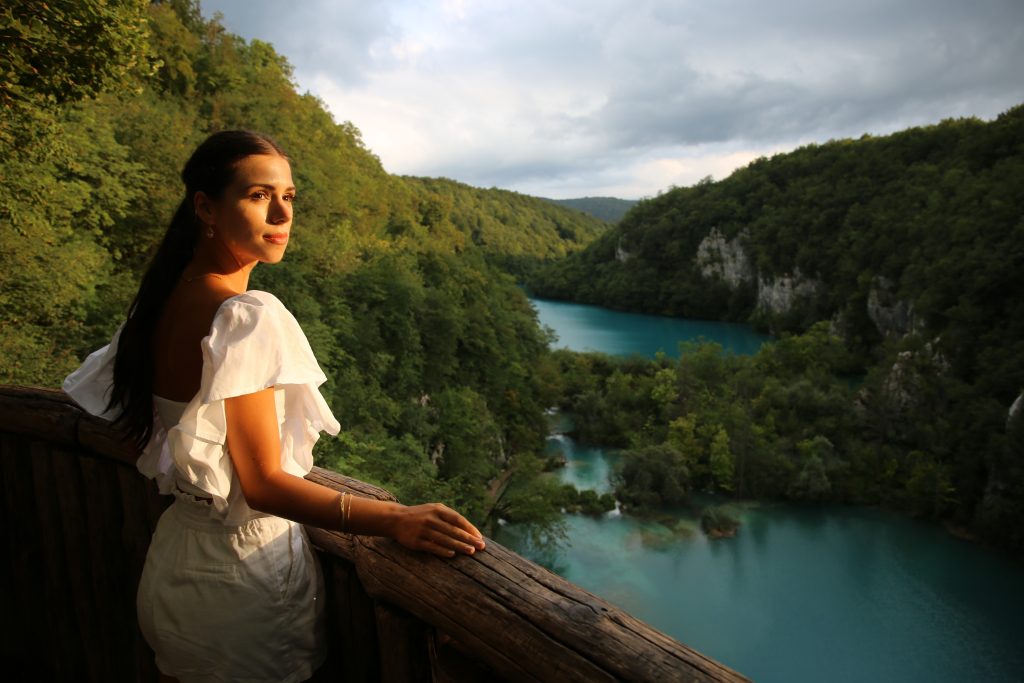 Related to food and water.
Access to the park is allowed with food and drink, but here there is also a restaurant – terrace, with a fairly diverse food offer.
I advise you to take it with you depending on the route you choose. If you choose a 2-3 or 3-4 hour route, you don't have to carry too much. Especially since about 2 hours of walking there is a stop where you can buy water, a snack, ice cream and so on.
I don't know if due to Covid or the fact that we were in the park after 16:00 it wasn't crowded at all! We walked easily, we admired the landscape, it was sublime!
General information about the Park:
Plitvice National Park is located ~ 150 km from Zagreb and 120 km from Zadar, being the first natural park in Europe included in the UNESCO World Heritage Site in 1979. It is located on the border of Croatia with Bosnia and Herzegovina and covers an area of ​​~ 300 of hectares. The park includes 16 lakes and over 90 waterfalls that can be visited all year round, except for the very rainy autumn days and the period when the snow melts, when access to the park is prohibited or restricted. It is visited by over 1 million tourists each year, most preferring July and August when the crowds reach maximum levels, as well as entrance fees.
Plitvice Park is recognized worldwide for the almost unreal color of the lakes it hosts – under the influence of the amount of minerals and microorganisms in the water, but also depending on sunlight – colors ranging from green to blue and from turquoise to gray. It's an incredible image that will stick to your retina forever and that you will try, in vain, to capture in photos or videos.
I hope you find this article useful.
Until next time!
With love,
Cezara