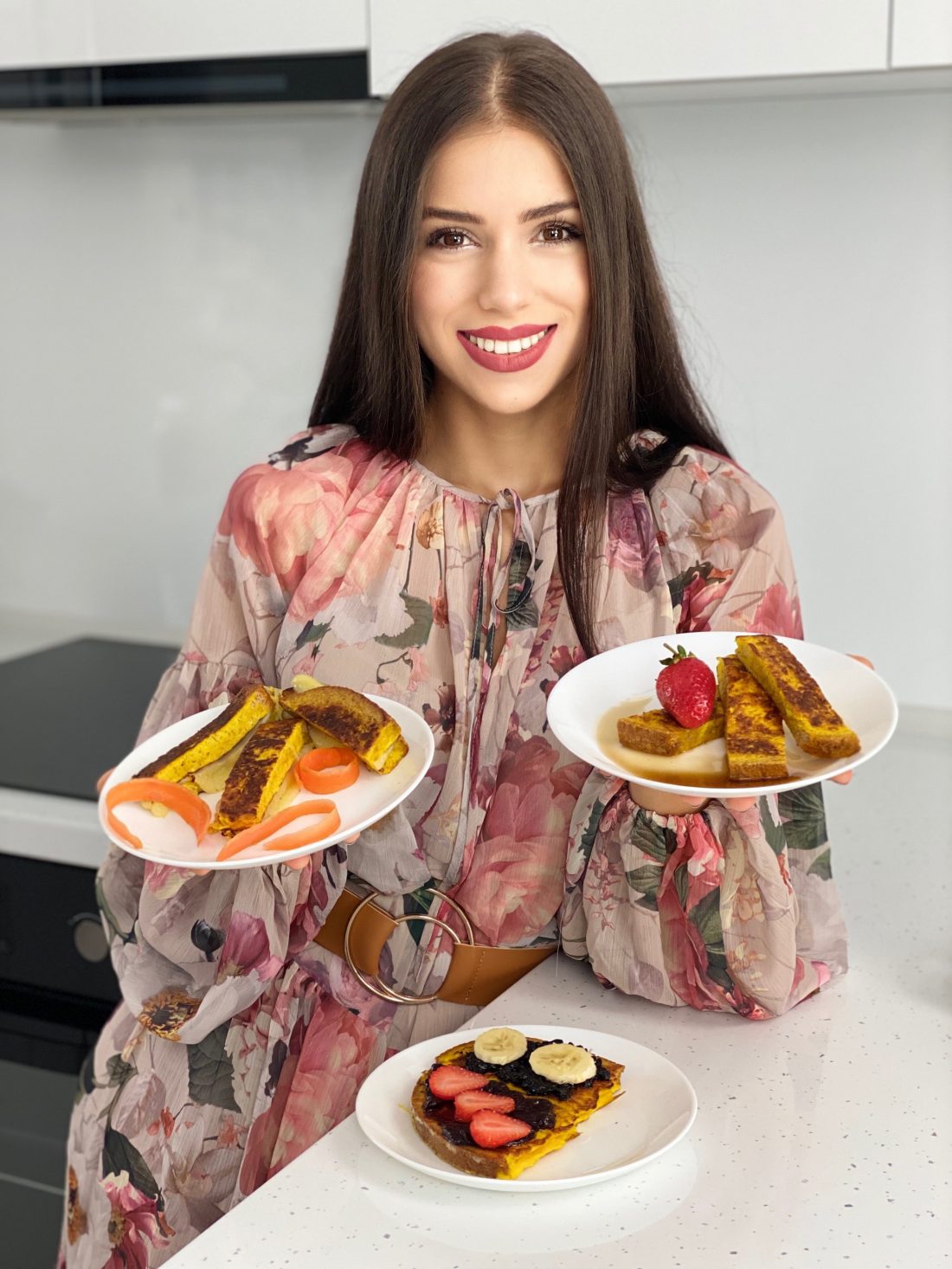 French Toast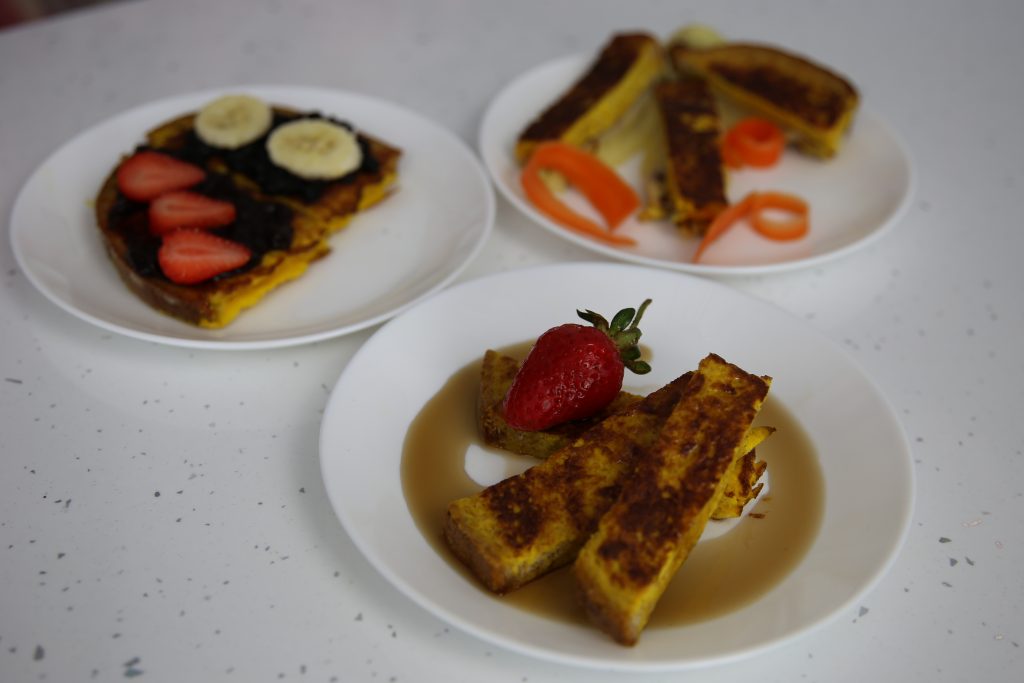 Hello my dears!
This week at "Wednesday's Recipe" I suggest you to prepare together French Toast.
French Toast is so easy to make and it is extremely delicious. I personally remember my childhood when I eat them. I loved to consume it with jam or "zacusca" or eggplant salad. Yes, they can be eaten with something sweet or something salty.

Here is the recipe filmed, and it is written below:
We will need:
(For 4 slices of bread)
3 eggs
50 ml of milk
a pinch of salt
oil / butter
4 slices of bread
Toppings
Cheese
Jam
Maple syrup / honey
You can eat them with what you like best.
In a bowl, break the eggs and beat them well (as for an omelet). Then add the milk and a pinch of salt and mix. (if you want to eat them with just something sweet, you can add a vanilla essence).
Put the oil or butter in the pan, let it heat up. Meanwhile, take a slice of bread and soak it in the composition. After it has soaked well, put the slice of toast in the pan. And we are careful to fry well on both sides. I don't put much oil in the pan, but if you use more oil, put a napkin on the plate on which you take the bread out of the pan to absorb it.
Next you play as you want with the toppings. After toasting two slices of bread, I like to put cheese and let it soften in the pan.
That would be it. Simple, fast and delicious. I hope you enjoy it! Good appetite!