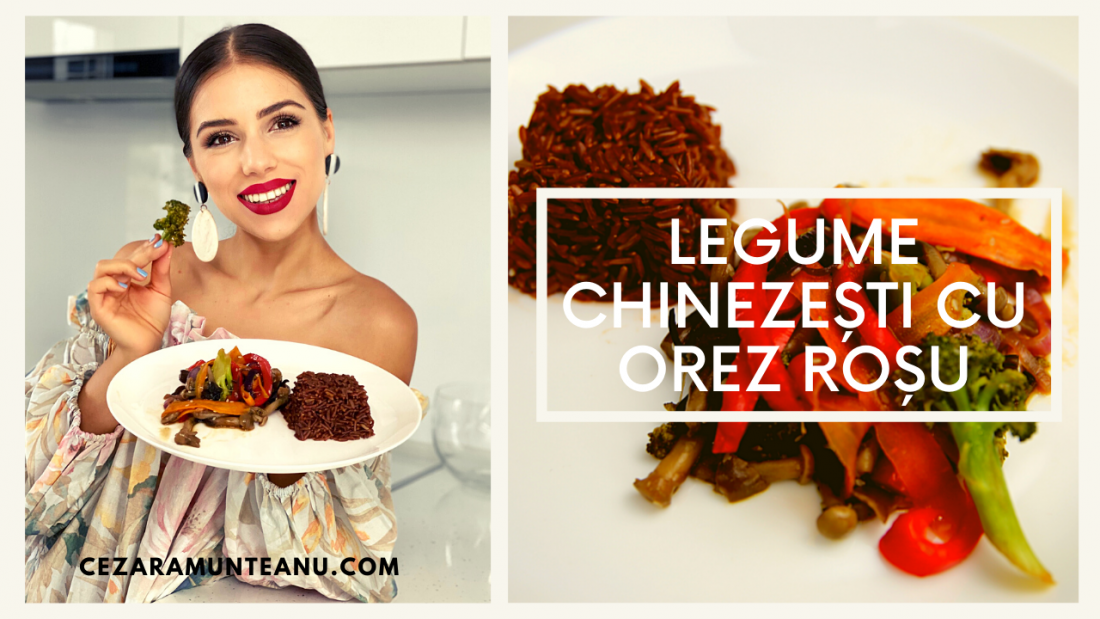 Chinese Vegetables with Red Rice
Hello dear ones, I am glad to see you again in a wonderful new week at "Wednesday's Recipe".
Today I suggest you make Chinese style vegetables with red rice together.
Here is the video with the recipe, and below I wrote all the details.
Enjoy!
We will need:
250 grams of rice (I used red rice, but you can use any kind of rice you want)
A broccoli
Two carrots
A red pepper
250 grams of wild mushrooms ( you can also use Champignon or canned mushrooms)
A Red Onion
100 ml of water
For the sauce we will use:
3 cloves of garlic
3 cm of ginger root
3 teaspoons sesame
30 ml of soy sauce
A tablespoon of rice vinegar
3 tablespoons sesame oil
2 teaspoons maple syrup
2 teaspoons cornstarch
First we put the rice to boil. We boil the rice according to the instructions on the box. (cooking time depends on the type of rice).
Then put the 100 ml Broccoli in the pan, cover it and leave it to cook. Meanwhile, cut all the vegetables. I make the carrot strip, the pepper sticks, and the onion slices.
Then we put the broccoli on the edge of the pan and make the sauce. Basically, this is the most "complicated" and the most important part. Put 3 tablespoons of sesame oil, garlic and chopped ginger, 30 ml of soy sauce, mix. Add the maple syrup, cornstarch, a tablespoon of rice vinegar and sesame seeds. Stir and then put the pepper, carrot and onion in the pan. We leave them until they are cooked and then we put the mushrooms (mine were already cooked, if they are raw you put them in the pan with the other vegetables).
We taste the vegetables to see if they're cooked. If they are ready, put the rice that has been boiled in the meantime on the plate, put some vegetables and enjoy!
Good appetite!
If you liked the recipe, I invite you to subscribe to my youtube channel and share this recipe with the person you would like to enjoy!
See you next Wednesday!