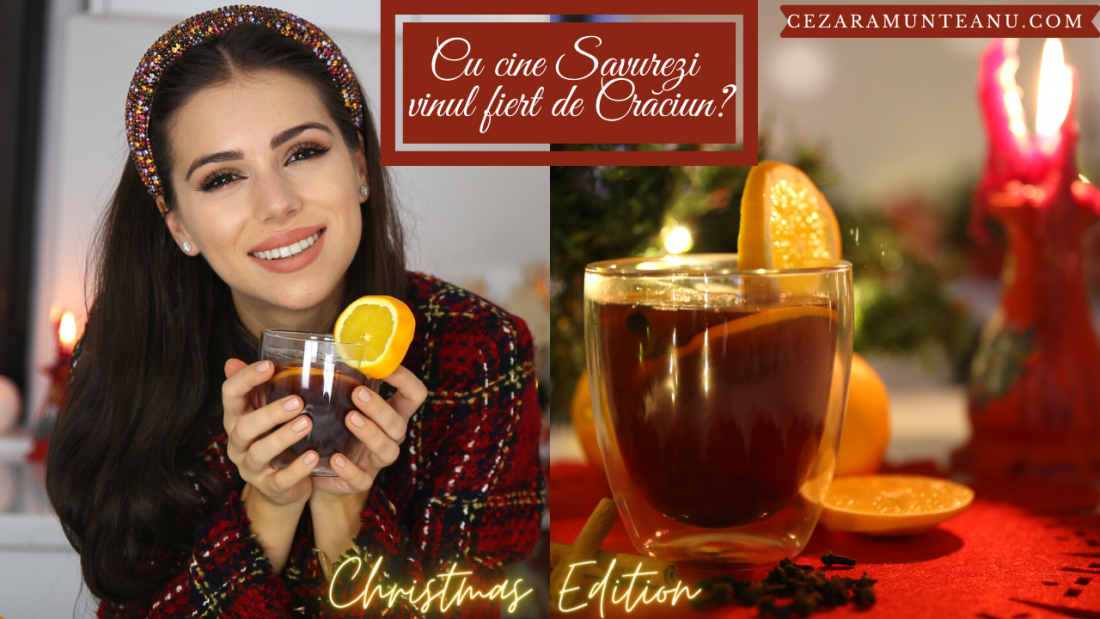 Mulled Wine (Christmas Edition)
Hello dear ones, I have started the Christmas Special Edition with a recipe that I am convinced that many of you will be looking for during this period. A Recipe for mulled wine.
The best recipe for mulled wine! I guarantee!
This is the filmed recipe, and below I give you all the details.
For two cups of mulled wine we need:
500 ml of semi-dry / dry red wine (sweet is not recommended)
50 grams of honey (depending on taste)
4 cinnamon sticks
a teaspoon of Cloves
a teaspoon of nutmeg
orange juice
Put the honey with the spices and the orange juice in a pot, let it become like a syrup, then add the wine and let it boil.
We decorate it and enjoy it!
If you liked the recipe, I invite you to subscribe to my YouTube channel!
Happy celebrations!
With love,
Cezara