Shakshuka (Delicious Breakfast)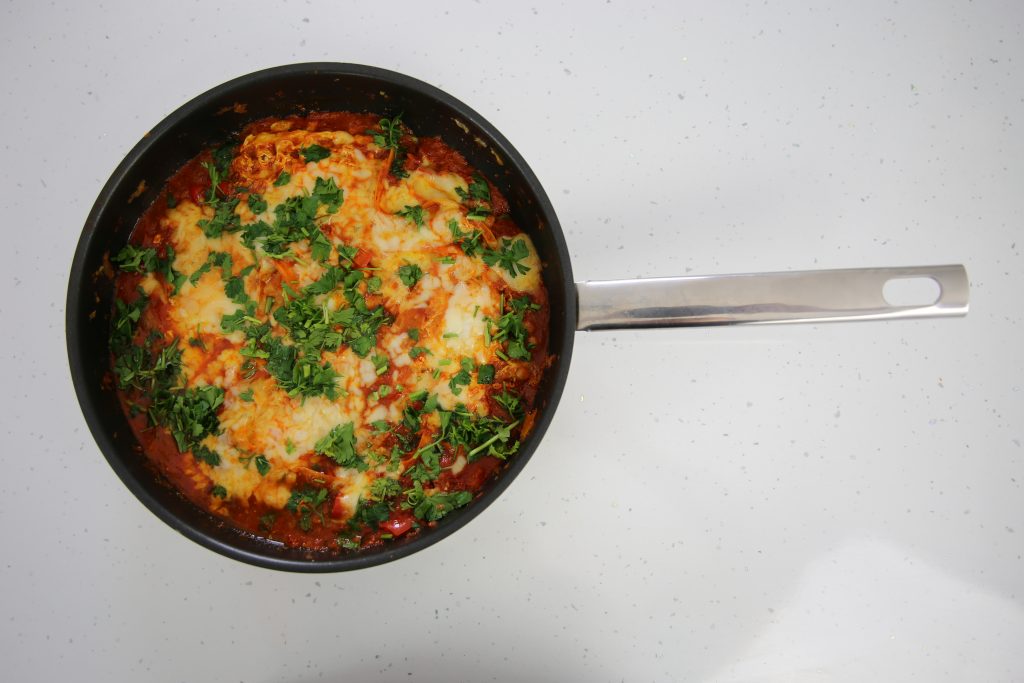 Hello my dears. Today I am going to share with you a recipe that I really like.
Shakshuka, a traditional Israeli dish. It can be eaten for breakfast or lunch. An ideal food for days spent with loved ones.
Here is the recipe filmed and written below:

We need:
5 eggs
2 onions
Two carrots
A red pepper
A can of chickpeas
300 ml Tomato sauce
250 grams of cherry tomatoes / normal tomatoes
Grated cheese
Parsley
Salt
Pepper
Two teaspoons of curry
Two teaspoons of paprika (to taste)
100 ml of water
Chop the onion, cut the pepper into cubes and the carrot into strips.
Heat the oil in the pan. Make sure you have a pan with a lid. Put the chopped onion in the pan and let it harden. After the onion has hardened, add the peppers and carrots to the pan. We put 100 ml of water, cover and let them do their job.
Meanwhile, chop the diced tomatoes. Add them to the pan after the carrot and pepper have started to cook (softened).
Add the 2 teaspoons of curry and the 2 teaspoons of paprika.
Stir, then put the tomato sauce in the pan. Bring to the boil, then add the chickpeas.
Let them boil, meanwhile chop the parsley that we will add at the end.
When the sauce is ready, add the eggs to the pan. We make a hole in the sauce and put the egg. Then cover with a lid and let them cook for about 3-4 minutes, depending on how soft / hard you like them.
Add the cheese, let it melt. Take the pan off the heat and garnish with parsley.
A very delicious, nutritious and filling food.
I hope you enjoy.
Good appetite!